Home Page › Blog › Emotional Support Animal Laws
Emotional Support Animal Laws
We call them man's best friend. Animals have been pillars for many of our emotional and psychological needs. Why? Animals have been around for centuries as humans' most loyal and oftentimes closest companions. This is the reason we now rely on Emotional Support Animal(s), or ESAs. However, one of the challenges we are facing is misinformation on ESAs. Below is a summary of emotional support animal laws to better understand your rights.
Difference Between an Emotional Support Animal and a Service Dog
If you're an individual with an emotional or psychological disability- emotional support animals can be an excellent companion. While emotional support animals are used as part of some medical treatment plans, they are not considered service animals under the Americans with Disabilities Act (ADA). Emotional support animals are simply that- providing support for those in need. If you suffer from anxiety, depression, panic attacks, or other psychological and emotional conditions, the law protects your rights to have an official Emotional Support Animal. It is important to know that unlike service animals, emotional support animals are not required to be specifically trained. They are often used in Animal Assisted Therapy sessions to improve the psychiatric or intellectual disabilities of their owners. Service Dogs help provide their handlers support by performing specific task.
Emotional Support Animal Access To Public Places
Your emotional support animal does not need to be professionally trained because they provide support just by being around you. The laws under ADA only extends to animals that are individually trained to perform tasks for the benefit of an individual with a disability. Due to this distinction, your emotional support animal is not protected by the same laws that govern service animals. Service dogs are allowed access to all public places such as movie theaters, hospitals, and restaurants. Emotional Support Animals are allowed access only to apartments (including those with no-pet policies) and on airplanes. Please keep in mind, Emotional Support Animals need to be well behaved in public and follow basic commands. 
What Laws Protect Emotional Support Animals?
Although emotional support animals do not have the same rights as service dogs under ADA, they are protected under the Fair Housing Amendment Act (FHAA) and the Air Carrier Access Act (ACAA). If you meet the criteria of these provisions, you are entitled to an emotional support animal in the air and in your housing unit. The FHAA allows emotional support animals access in housing facilities, even when the complex has a no pet policy or breed/weight discriminatory policies. Landlords are required to provide reasonable accommodations so you are granted equal opportunity to use and enjoy your housing. Moreover, the ACAA allows emotional support animals to fly with you in cabin without extra fees and charges. If you animal is larger is in size, they will provide you with reasonable accommodation so you can sit on the plane with your ESA.
How Do I Make My Pet Into a Legitimate Emotional Support Animal?


It is required by law that you obtain an ESA Letter beforehand. If you are seeking an emotional support animal, you must have a verifiable disability and a legitimate need for an emotional support animal. Before issuing an ESA letter, your medical professional will assess your needs and determine whether you meet the federal definition of having a disability. If your current doctor is ignorant to the benefits of an ESA or if you do not have access to a therapist, ESA Doctors can help connect you with a therapist to see if you qualify for an ESA letter.

Latest Posts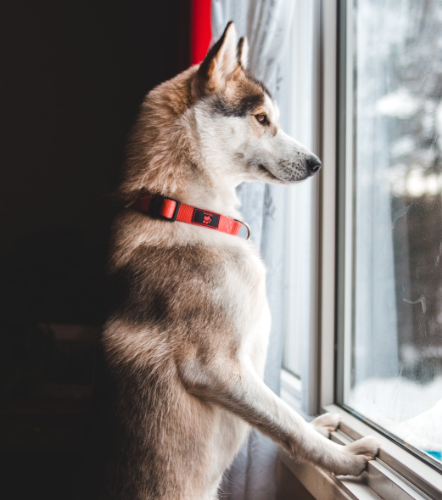 Can I Leave My Service Dog at Home?
Service Dogs work to provide assistance to their owners both inside and outside the house. Many handlers like to keep them close by in case they need the help their Service Dog has been trained for. But, while there are no rules that a Service Dog must accompany their handlers 24/7, it is up to […]

How to Get a Psychiatric Service Dog (PSD)
A Psychiatric Service Dog (PSD) is a Service Animal specifically trained to support individuals diagnosed with a mental illness. A well trained PSD is able to ease symptoms caused by the mental disability and can comfort their handler in times of distress. In this article, we'll cover how to be approved for a PSD, what […]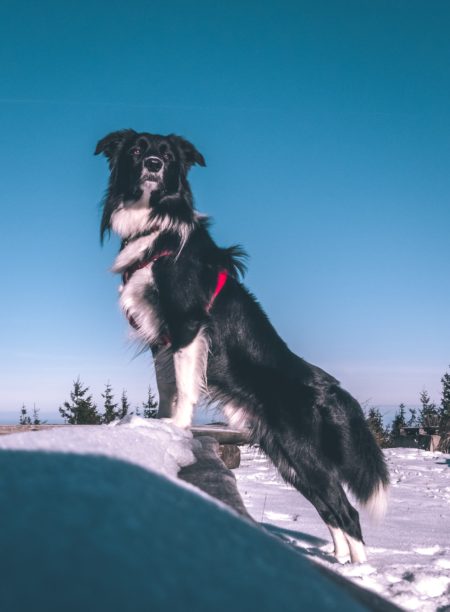 Should I Vaccinate My Service Dog?
Like all canines, Service Dogs will need to be vaccinated. In fact, they may need these immunity-building aids even more so than the average pet. Find out why and other relevant information on vaccines and Service Dogs within this article. The Service Dog Under the definition stated by the Americans With Disabilities Act (ADA), Service […]