Home Page › Blog › Fairbanks students help train service dogs
Fairbanks students help train service dogs
Students are helping train future service dogs at the Pawsitive Dog Training in Fairbanks. Simon Atkinson and his 7 month old puppy, Charlie, have been together for the past six weeks. Simon has been working with the Wag' N Train Teen Flyer service dog program to help train dogs for people in need.
The Wag' N Train program is operated by a nonprofit organization called "The Other Paw Assistance Dogs" (TOPAD) started by Nathan Colling and Betsy Jacobs. They started the nonprofit to help the people of Fairbanks since there were no services of this kind in the area.
Using positive reinforcement and a patient attitude, these youngsters are teaching the next generation of service animals.
Latest Posts
How to Keep a Service Dog Training Log
Any educator will tell you that their grade book and lesson plan serves multiple purposes. It keeps them organized and identifies how well their students are doing. When students fall behind, an educator can easily spot their weak areas and strengthen them. In the end, grade books and lesson plans also serve as documentation to […]

How to Bring a Service Dog on Cruise Ships
Your service dog can go with you almost anywhere, and this includes the open seas! Bringing your service dog on a cruise ship allows you to enjoy your vacation safely and comfortably, without extra worry about your health. Want to bring your service dog on a cruise ship? Keep reading to find out how you […]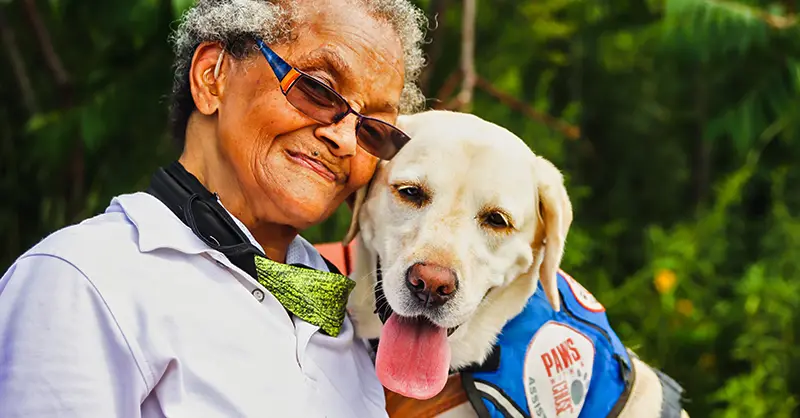 Service Dogs for Seniors
According to the most recent U.S. Census Bureau Data (2010), about 40.3 million people aged 65 and older live in the U.S, and the numbers keep growing. The U.S. Census Bureau estimates that the senior population may exceed 70 million by 2030. And with this rapid growth in the number of seniors comes the need […]