Home Page › Blog › How do you verify a Psychiatric Service Dog?
How do you verify a Psychiatric Service Dog?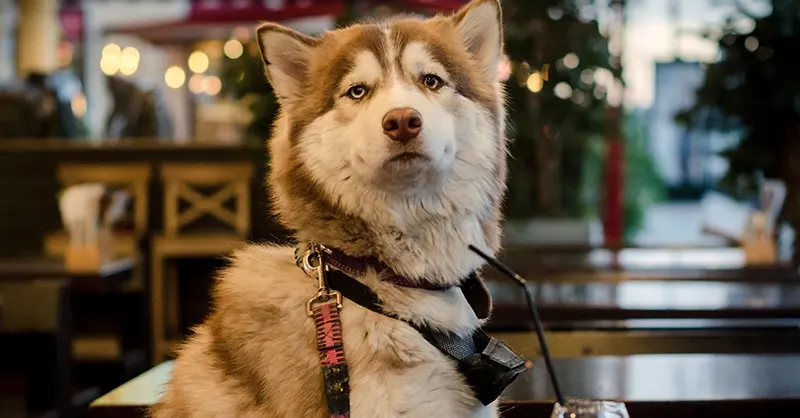 How does someone prove they own a psychiatric service dog (PSD), not just a regular everyday pet? The law limits the ways someone can ask about your service dog. This is to protect the privacy of handlers while also ensuring they have a clear way to prove their need for a PSD.
Under the Americans with Disabilities Act (ADA), if you're out in public or at a hotel, store, or other venues, a staff person can verify your canine is a psychiatric service dog by asking two questions:
Is the dog a psychiatric service dog required because of a disability?
What work or task has the PSD been trained to perform?
You do not have to specifically identify your disability or demonstrate the task your PSD has been trained to perform. 

ServiceDogCertifications.org
Typically, only verbal verifications of service dogs are allowed. The major exception is air travel. If you're flying with your psychiatric service dog, airlines will ask you to submit the DOT's Service Animal Air Transportation Form. Airplane and airport staff can also ask the two questions above to verify a dog is a PSD.
For a guide to flying with a service dog, click this link. 
The U.S. Department of Transportation (DOT) has stated that airlines can also observe the dog's behavior to see whether it remains under the handler's control. If the dog is disruptive or out of control, that may be evidence the dog has not been successfully trained to be in public.
The DOT also allows airlines to look at paraphernalia such as harnesses, vests, and tags to determine whether a dog is a PSD. These items can help signal that your dog is a PSD and is one indicator airline staff can consider to determine whether a dog is a service animal. PSD owners find these accessories especially useful because they suffer from mental health disabilities that are not visible.
Having a PSD outfitted with appropriate paraphernalia helps to cut off unwanted approaches from strangers and broadcasts that the dog is on duty. Keep in mind, however, that accessories alone do not make a PSD – that comes from proper service dog training. 
Latest Posts
How Service Dogs Can Help a Person with Anxiety
Debilitating anxiety can make everyday tasks difficult to manage. It can be a struggle to go out in public, attend social events, or even complete simple tasks like grocery shopping. For those who experience anxiety that affects their daily life, a service dog can be a game-changer. Psychiatric Service Dogs for Anxiety A service dog […]

Where Can a Service Dog Go in New York?
In New York, service dogs can go to many places that pets can't. Service dogs are allowed in almost all public areas in New York, including: This means if you're a resident of New York City, your service dog is welcome in places like the L Train, the MOMA, your favorite cafe in Brooklyn, and […]

Where Does a Service Dog Sit On An Airplane?
In short: During flights, smaller service dogs are allowed to sit in their handler's lap while larger service dogs can sit in the foot space. The service dog cannot impinge on another passenger's space or block the aisle. Before you fly ✈️ : U.S. travel rules permit service dogs to fly in the cabin if […]