Home Page › Blog › Service Dog for Anxiety – Everything You Need to Know
Service Dog for Anxiety – Everything You Need to Know
Service Dogs are used for a variety of purposes, ranging from guiding individuals with visual impairments to notifying those with medical disorders of impending episodes. Under the Americans with Disabilities Act (ADA), Service Dogs can also be used for those with mental illnesses, such as post-traumatic stress disorder (PTSD), obsessive-compulsive disorder (OCD), and anxiety. These support animals fall under the category of Psychiatric Service Dogs.
Psychiatric Service Dogs are trained to complete specific tasks that aid a person with a mental illness.
Emotional Support Animals provide a sense of security and comfort through their companionship.
Psychiatric Service Dogs should not be confused with Emotional Support Animals (ESA). Before a person looks for a dog, they must know the distinction in order to choose the best option for their needs. The difference between the two lies in the training.
How to get a Service Dog for anxiety
One of the most common reasons a person requests a Psychiatric Service Dog is for anxiety. In order to qualify for a Psychiatric Service Dog, an individual must first have an anxiety diagnosis from a medical health professional. Upon the diagnosis, the individual needs to either train or obtain a dog that meets ADA standards. These state that the Service Dog must be able to perform certain tasks to aid the person with a disability. Only after the dog meets these requirements, they will be ready to begin assisting their handlers. 
Where to get a Service Dog for anxiety
Psychiatric Service Dogs need to be specially trained to assist a person with debilitating anxiety in order to detect when their handlers will need assistance. These dogs can be trained independently by the owner or can be bought through an organization that raises and trains dogs to support people with mental health needs. Some organizations train all types of Service Dogs, while others specifically produce Psychiatric Service Dogs.
At this time, it is not necessary to register a dog as a Service Dog. However, certain organizations have national registries that can provide documentation and identification for the dog. 
How to train a Service Dog for anxiety
A Psychiatric Service Dog will best suit its handler when it's trained to complete tasks that assist their handler with their disability. In order to meet these standards, the dog must have demeanors that allow them to be trained to follow their handler's commands.
Traits that a psychiatric Service Dog should have include:
Capability to learn basic obedience skills, such as sit, lay down, and stay
No signs of aggression
Calm demeanor with no hyperactivity
Ability to ignore distractions in public
Doesn't jump or lunge at others
If a dog obtains these qualities, they will likely have the ability to learn their handler's tasks and qualify to become a Service Dog. An individual can take training upon themselves, or hire an organization to perform the training.
Service Dog tasks for anxiety
A person with severe anxiety may not be able to complete various tasks needed to go through everyday life. In these moments, a Psychiatric Service Dog may be able to step in and assist their handler. Here are some basic tasks that can be beneficial to a person with anxiety:
Identifying distress related to anxiety
Calming down their handler during an anxiety attack
Retrieving medication
Applying pressure to their handler to relieve stress
Retrieving a telephone
Notifying others if they sense their handler needs additional assistance
The tasks that the dog is trained to perform will depend on what is valuable to the individual person. Not all dogs need to learn all tasks, and not all tasks will be helpful to every person. Each individual needs to determine how their dog can help them, and train them accordingly.
Best Service Dog breeds for anxiety
Certain dog breeds exhibit specific traits that are beneficial for Service Dogs. For example, dogs are easier to train if they're naturally intelligent. They should be calm and even-tempered in order to stay focused and on task at home and in public. They should be eager to please and happy to work for their handler. Not all dog breeds fit these prerequisites, but the ones that do excel as Psychiatric Service Dog.
Among the more suitable Psychiatric Service Dog breeds are:
Labrador Retriever
German Shepherd
Golden Retriever
With patience and proper training, a dog can be taught to become the Service Dog a person with anxiety needs. Having a properly trained Psychiatric Service Dog will allow the individual to live their lives without having to worry about being limited by anxiety. 
Latest Posts
The Value of Emotional Support Animals
Emotional support animals (ESA) help individuals to overcome mental health challenges. Other people may only see a pet, but an emotional support animal fulfills the valuable role of supporting the handler in mastering life's challenges that others might take for granted. Is an Emotional Support Animal for you? If you have a mental disability — […]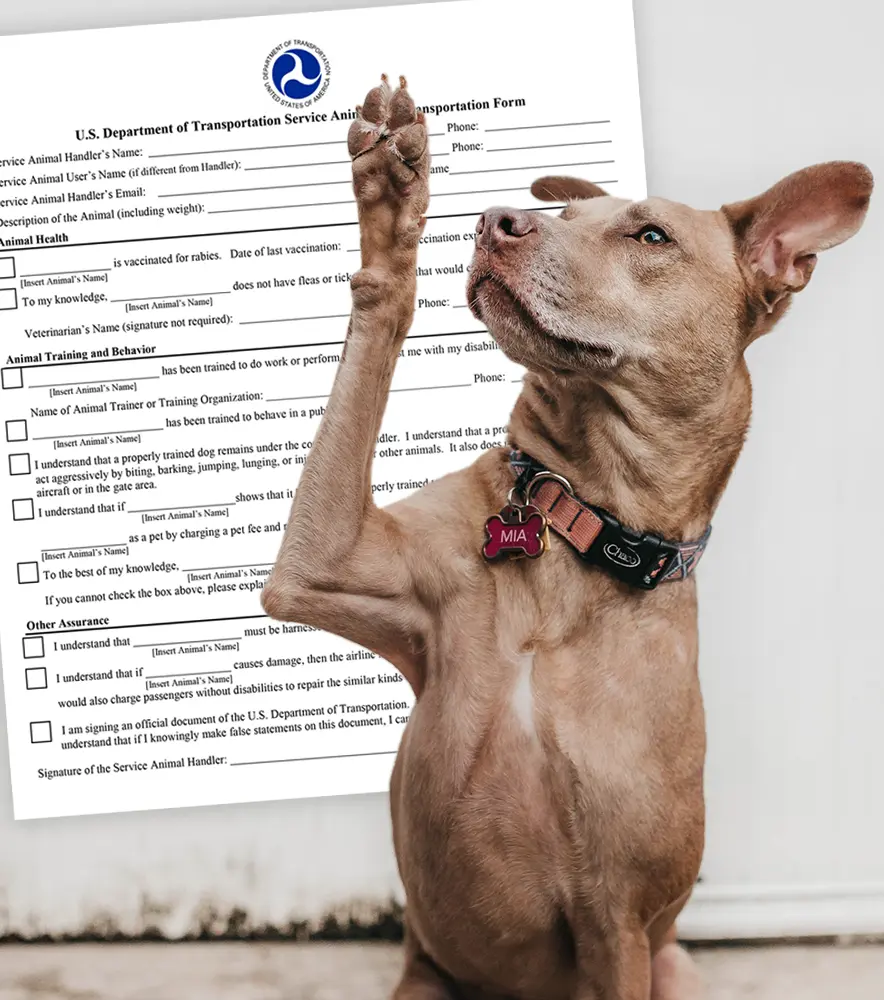 How To Use the Dot's Service Animal Air Transportation Form To Board Flights
Download the DOT Form – Service Animal Air Transportation Form (pdf) here. If you plan to fly with a service dog, there is one document you should be familiar with. In 2021, the U.S. Department of Transportation revamped its rules for assistance animals on flights. As a result, emotional support animals were banned on flights, […]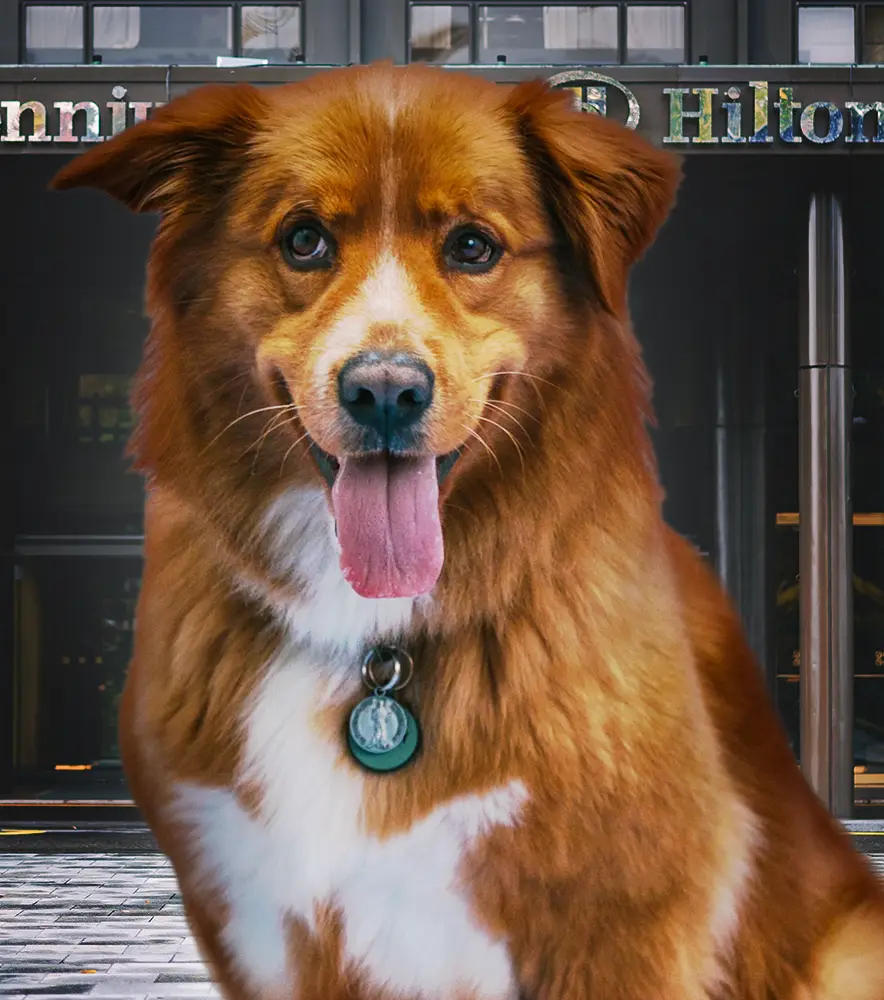 Hilton Service Dog Policy
Sometimes you have to take some time away from home, whether it's for business or pleasure. If you have a service dog, you can bring your dog with you while you travel. Because Hilton offers so many hotel options, there's a good chance that you and your service dog may stay at one of their […]