Home Page › Blog › 11 signs of cancer in dogs
11 signs of cancer in dogs
Although a single symptom may not be indicative of cancer, being cautious and aware is important. Thank you Parkerpup.com for the great infographic.
11 Possible signs of cancer in dogs:
Straining to poop/thin, ribbon like stools
Lethargy or no appetite
Any new bumps or lumps
Drainage or odor from ears (note: this is also very common with ear infections)
Runny nose, especially a bloody nose
Unusually foul breath & excessive drooling
Increased thirst and urination
Diarrhea / Vomiting
Change ins shape, size, or feel of an existing lump
Limping/change in gait
Difficulty urinating and/or blood in urine (note: also very common with urinary tract infections)
You know your dog best, so if he or she is exhibiting symptoms that are not normal, please contact your vet.
Latest Posts
How to Get a Psychiatric Service Dog (PSD)
A Psychiatric Service Dog (PSD) is a Service Animal specifically trained to support individuals diagnosed with a mental illness. A well trained PSD is able to ease symptoms caused by the mental disability and can comfort their handler in times of distress. In this article, we'll cover how to be approved for a PSD, what […]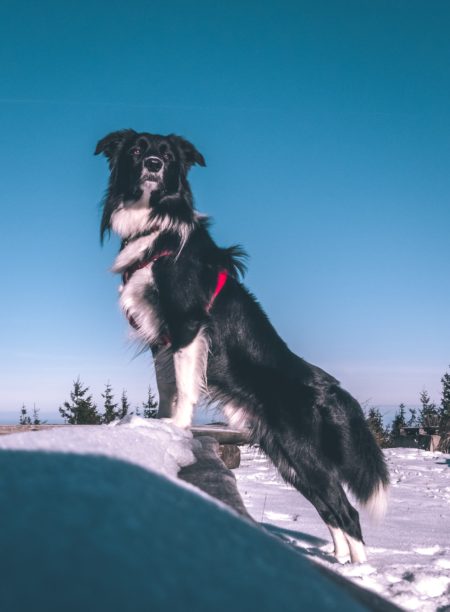 Should I Vaccinate My Service Dog?
Like all canines, Service Dogs will need to be vaccinated. In fact, they may need these immunity-building aids even more so than the average pet. Find out why and other relevant information on vaccines and Service Dogs within this article. The Service Dog Under the definition stated by the Americans With Disabilities Act (ADA), Service […]

Service Dog for Anxiety – Everything You Need to Know
Service Dogs are used for a variety of purposes, ranging from guiding individuals with visual impairments to notifying those with medical disorders of impending episodes. Under the Americans with Disabilities Act (ADA), Service Dogs can also be used for those with mental illnesses, such as post-traumatic stress disorder (PTSD), obsessive-compulsive disorder (OCD), and anxiety. These […]