Blog
Therapy Dog Certification
What Is a Therapy Dog?  It's a special kind of work. Therapy dogs bring comfort, support and unconditional love to those in stressful situations. This includes hospitals, nursing homes, hospice care, schools/universities and even at disaster sites. Unlike a service dog that is specifically trained to perform tasks for those with physical disabilities, the therapy dog […]

Service Animal Laws
Service Animal Laws  Did you know that only dogs and miniature horses are recognized as service animals under the Americans with Disabilities Act (ADA)? This Federal law has been put into place to protect the rights of those individuals with a disability and their need for a service dog. These specially trained animals are not pets, […]

Emotional Service Dog
What is an Emotional Service Dog?  With the troubled times we live in, more people are looking to animals for comfort, support, companionship, and unconditional love. Some may view these animals as pets, but for those with an emotional or mental disability, an emotional service dog can be the difference between barely living and living well. In […]

Service Dog Certificate and ADA Service Dog Registry
What you need to know about having a Service Dog Certificate  Do you feel that having a service dog can help you with an emotional, mental or physical disability? Service dogs play an important role for people in need. However, you may have heard that service dogs can run upwards of $30,000! This is more than most people can […]

Do You Need a Vest for a Service Dog?
Having a service dog provides an individual with the freedom to do things that a disability or challenge may otherwise not allow them to do. These specially trained canines are more than just companions, they can be the eyes, ears, hands and even medical alert that makes a huge difference in the lives of those […]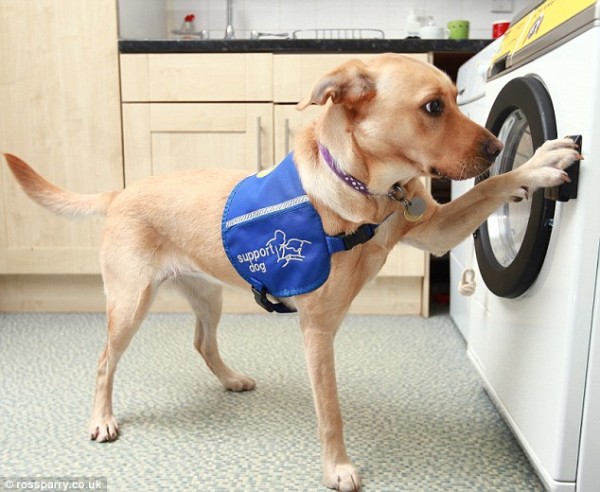 What Qualifies a Dog to Be a Service Dog?
If you suffer from an emotional or physical disability you may be wondering what qualifies a dog to be a service dog. In this post, we will answer that question and give you some facts you will want to know when getting a canine for the purpose of service. Can My Dog Be a Service […]