Blog
What is a Public Access Test for Service Animals?
The public holds service dogs in high esteem. Service dogs have the honor of being welcomed into areas that are not usually open to other animals. Being able to enter these locations allows service dogs to fulfill their essential duties of helping their handlers. For all service dogs to be able to execute their duties, […]

The Cost of a Service Dog
Quality doesn't come cheap. Neither does a Service Dog. However, when considering how beneficial a well-trained Service Dog can be to the quality of life of its handler, then a Service Dog is priceless. Nonetheless, according to the Freedom Service Dogs of America, the cost of a Service Dog is approximately $25,000. Let's take a […]

Everything You Need to Know About Service Dog Supplies
Unlike most dogs, Service Dogs go to work every day to fulfill their job in supporting their handlers with their specific needs. Just like humans, to do their work, they might need a uniform and tools to make the job easier. A shopping list of essential supplies for a Service Dog could include the following […]

What is a Psychiatric Service Dog (PSD)?
A person with a mental illness may struggle to accomplish daily life activities. When in need, some individuals depend on family, friends, or caretakers, while others rely on Psychiatric Service Dog. A Psychiatric Service Dog is a support for a person with a mental illness to help complete their everyday tasks. Definition of a Psychiatric […]

How to get your Service Dog to Stop Barking
Dogs are great companions, but sometimes they bark—a lot. This can be frustrating and—especially for a Service Dog—poor behavior. But with patience, training and well-timed rewards, you can teach your dog to drop the barking and speak only when it's appropriate. To learn about what measures you can take to train your Service Dog to […]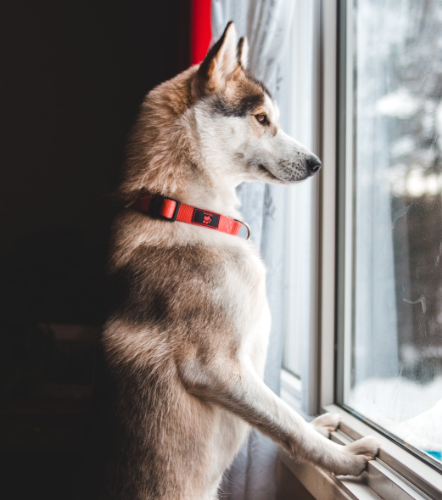 Can I Leave My Service Dog at Home?
Service Dogs work to provide assistance to their owners both inside and outside the house. Many handlers like to keep them close by in case they need the help their Service Dog has been trained for. But, while there are no rules that a Service Dog must accompany their handlers 24/7, it is up to […]