Home Page › Blog › What Are The Best Service Dog Breeds For Seniors?
What Are The Best Service Dog Breeds For Seniors?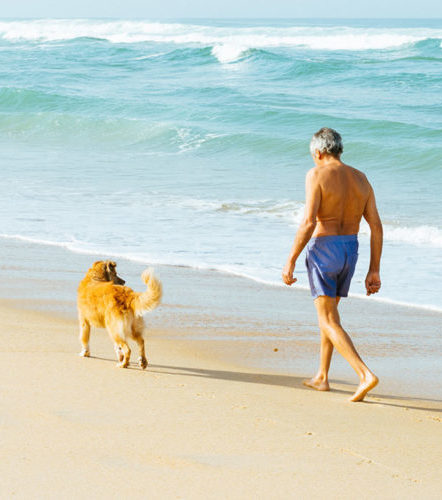 Many seniors find Service Dogs helpful in maintaining their independence while dealing with mobility challenges. Fortunately, Service Dogs are able to travel with their owners wherever they go.
In order to certify your dog as a service dog, you will need to train the animal to provide a task to help with your disability. Although it is not required, you may also submit your dog's information to get your ID and service dog certification online and enroll it in a national database that is easily searchable.
While most breeds can be trained as a Service Dog, you will want one that can meet the physical demands of the job. In this article you can find some of the more popular breeds for Service Dogs that work best for seniors.
To register your dog as a service dog in our national database, click on the link below to get started.
Retrievers
Both Golden and Labrador Retrievers are common choices for Service Dogs. Gentle by nature, Golden Retrievers are popular with families that have young children, but they are also excellent companions for seniors with mobility issues. Goldens are very intelligent and easily trained. In addition to their other wonderful traits, they are large and strong enough to provide physical support for a person with mobility challenges. For example, they are good at carrying things—as their name suggests—and can help provide support for a person who has balance issues or difficulty standing.
Labradors are also very intelligent, and have sharp hearing and a strong sense of smell. Like Goldens, they are easy to train, with friendly personalities and a strong desire to please. They also have the strength to assist with a wide variety of physical tasks.
Poodles
Poodles are usually medium-sized dogs, and are able to perform several tasks, such as carry objects, fetch things, turn lights on and off, and open and close doors. They are also known for their ability to sniff out allergens in food, so if you have a severe food allergy, they can be an excellent choice. Also friendly by nature, Poodles are easy to train.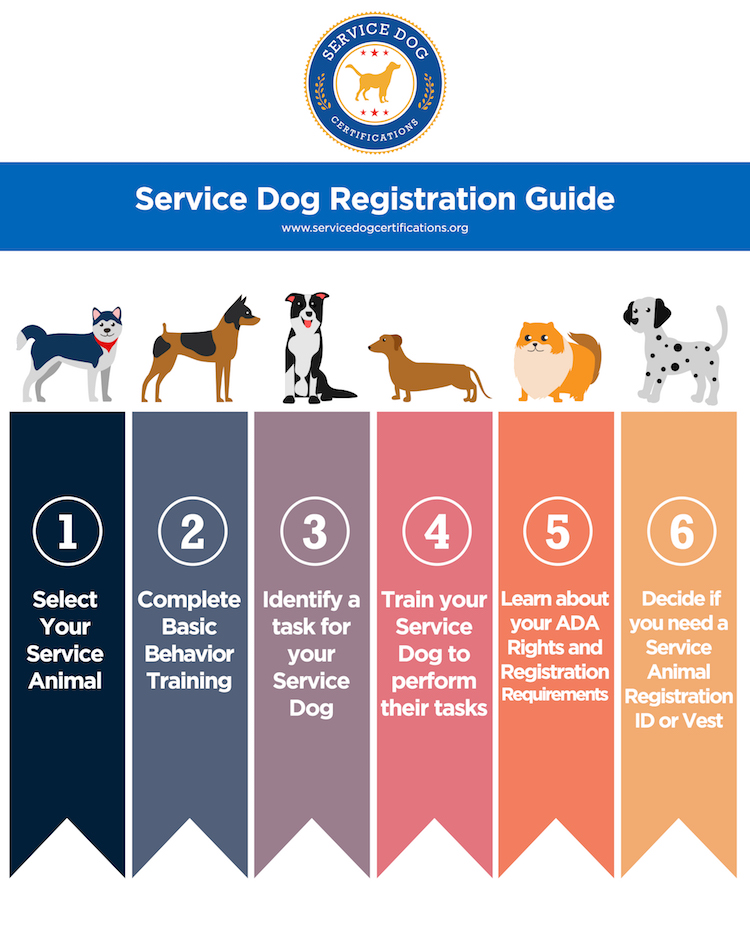 German Shepherds
Like Retrievers, Shepherds are large dogs that do well at physical tasks like providing support and helping people get around. However, they test well in all Service Dog categories, and make excellent guide dogs for the visually impaired. They can help you move safely through your home and the outside world, as well as give you extra support if you need assistance with standing, walking, or other movements.
Pomeranians
Pomeranians are a smaller breed, and not as well suited for a person who needs a lot of physical support. Some people think they are too small to be Service Dogs, but this is a common misconception. They make excellent medical alert dogs for people who may have sudden changes in condition—such as people with diabetes, heart conditions, epilepsy or other neurological issues. For example, they can let you know if your blood sugar has fallen too low, so you can eat something or seek medical attention.
Pomeranians are also great for people with hearing impairments. They can be trained to alert you to sounds you wouldn't otherwise notice, like a knock at the door, a ringing doorbell or phone, etc.
Bernese Mountain Dogs
This is another large breed suitable to be a Service Dog for owners with physical support needs. In training, they have to prove they can support the weight of their owner and pull a wheelchair in order to be of assistance. Friendly and intelligent, Bernese Mountain Dogs are capable of a variety of other tasks, including picking up items and even opening the door for emergency services personnel if you have an emergency and need help.
Collies
Many of us have seen reruns of that old TV show about the Collie "Lassie" who was always running for help when her young human friend was in trouble. As it turns out, Collies really are very intelligent, and great at caring for their human companions. They are large enough to help with physical tasks, but are also known for their ability to detect seizures in advance. If you have epilepsy, a Collie may be trained to let you know before a seizure starts, so you can call for help, take medication, or make sure you aren't in an unsafe place (like a bathtub).
Collies are also great at providing emotional support for patients with mental health issues like anxiety and PTSD. However, as a long-haired breed, they do shed sometimes, so you will want to find a good vacuum cleaner for picking up dog hair.
If you are ready to take your Service Dog with you after you've gone through proper training, you may considered ordering your Service Dog a vest and ID card and registering their information into Service Dog Certifications' global database. For more information, click on the image below.
Latest Posts
How ESAs Help Seniors in Assisted Care Living Facilities
There's something about a wagging tail and a furry face that lights up the atmosphere and brings people together. Dogs and cats can brighten up a room. But, perhaps more importantly, they can heal. This healing factor is why emotional support animals can help seniors in assisted living facilities. What is an Emotional Support Animal? […]

Can I Take a Service Dog to College?
Service dogs are not just for the visually or hearing impaired individual. Service dogs have lent a helping paw to individuals with a broader range of physical and psychological conditions. But what if you are a student and need a service dog? Will colleges allow dogs on campus and into the classroom? Read on for […]

Service Dogs for Mobility Issues
For people with mobility issues, a service dog can provide life-changing help. This assistance animal will help with daily tasks, like retrieving items, helping with balance, or opening doors in public places that would otherwise be of great difficulty for people with mobility issues. A service dog that is specialized in mobility issues suffered by […]