Home Page › Blog › How to Qualify for An Emotional Support Animal
How to Qualify for An Emotional Support Animal
Updates to Emotional Support Animal Laws
Emotional Support Animals recently lost the right to fly with their handlers. However, they have maintained the right to live with their handlers in apartments, condos, co-ops, and communities that don't allow regular pets. As a result of this change, more and more Emotional Support Animal owners are looking to train their ESA's to be Psychiatric Service Animals. If you are interested in learning more about Psychiatric Service Animals, you may find this page helpful.
How to Qualify for An Emotional Support Animal
If you have an emotional disability, you can legally qualify for an ESA, short for an emotional support animal. You must be certified as emotionally disabled by a psychologist, therapist, psychiatrist, or other duly licensed and/or certified mental health professional. This certification should be a formal and appropriately formatted letter, known as an ESA Letter.
Any other kind of doctor – a cardiologist, for instance – does not qualify as a mental health professional because unlike a psychiatrist, other medical doctors are not specialists in mental health. However, some property managers of apartments accept verification forms filled out by a family physician if they are treating you for a mental illness. Ensure that you have the correct authority to write the letter for you.
To qualify for an Emotional Support Animal, your ESA letter must be written on the mental health professional's letterhead, include his or her license type, date of the license, license number, and the state which issued the license. Moreover, it should have the date when it was written. A sample of the request letter can be viewed at the official website of Bazelon Center for Mental Health Law, but there are other websites that have the same kind of samples which you may prefer.
What the Letter Must Contain
Your ESA letter must contain some details which will inform your landlord that you are:
A current patient of the signing mental health professional.
Under this mental health professional's care for your disability which is described in the Diagnostic and Statistical Manual (DSM) of Mental Disorders Version V.
Substantially limited in performing or participating in at least one of life's major activities because of your disability.
Having an Emotional Support Animal is an integral part of the treatment of your current condition.
The ESA letter must be dated and no older than a year.
What Disorders Qualify You as An Emotional Support Animal Owner
To help you further on qualifying for an ESA, you may want to read through the list of some of the disorders stipulated in the previously mentioned DSM-V:
Learning disorders.
Attention Deficit Disorder, also known as ADD.
Sexual disorder.
Mental retardation.
Tic disorders.
Motor skills disorders.
Bipolar disorder.
Gender identity.
Substance-related disorder (alcohol and/or drugs, among others).
Cognitive disorders.
Emotional Support Animal Training
Unlike service animals, ESA's are not required to be trained to perform a service for their handlers. An ESA provides emotional support for their handlers and can qualify as long as the animal does not cause a disturbance or undue hardship for an apartment manager/owner. For more information on ESA's and service animals, please contact Service Dog Certifications.


Latest Posts
How Service Dogs Can Help a Person with Anxiety
Debilitating anxiety can make everyday tasks difficult to manage. It can be a struggle to go out in public, attend social events, or even complete simple tasks like grocery shopping. For those who experience anxiety that affects their daily life, a service dog can be a game-changer. Psychiatric Service Dogs for Anxiety A service dog […]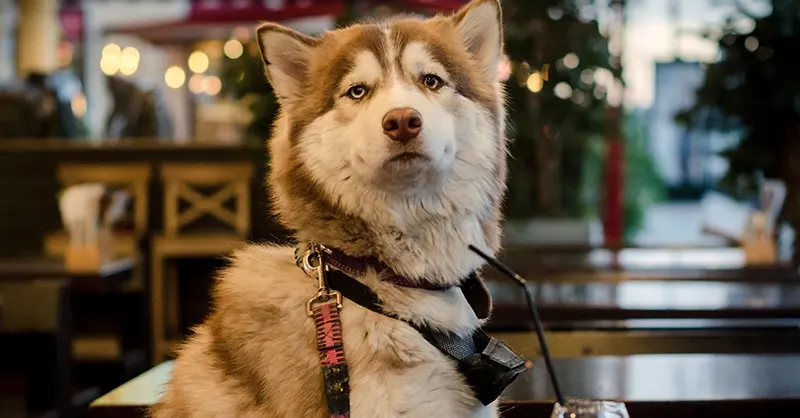 How do you verify a Psychiatric Service Dog?
How does someone prove they own a psychiatric service dog (PSD), not just a regular everyday pet? The law limits the ways someone can ask about your service dog. This is to protect the privacy of handlers while also ensuring they have a clear way to prove their need for a PSD. You do not […]

Where Can a Service Dog Go in New York?
In New York, service dogs can go to many places that pets can't. Service dogs are allowed in almost all public areas in New York, including: This means if you're a resident of New York City, your service dog is welcome in places like the L Train, the MOMA, your favorite cafe in Brooklyn, and […]