Home Page › Blog › How Can I Get My Dog to Be a Registered Service Dog?
How Can I Get My Dog to Be a Registered Service Dog?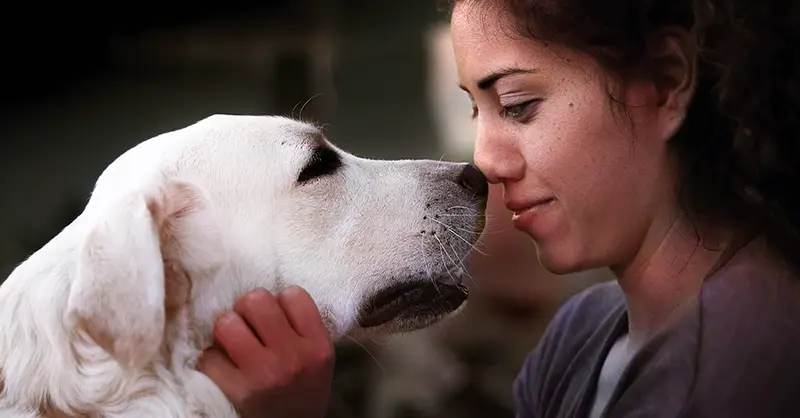 Interested in registering your dog to be a service dog? You may be surprised by what that actually entails. In this article, we'll explore how you can register a service dog, as well as the reasons why you should or shouldn't spend the money to do it.
The big picture: A service dog is a type of legally recognized assistance animal that is trained to perform specific tasks for people with physical or mental health impairments. These tasks include opening doors, retrieving items, responding to an emergency situation, guiding the handler through busy crowds or traffic, and providing pressure therapy during mental health crises.
Psychiatric service: Service dogs that help with mental health conditions are called psychiatric service dogs. For example, there are service dogs trained to help people with debilitating depression or at risk of panic attacks.
Below is a quick summary of how to register your Service Dog: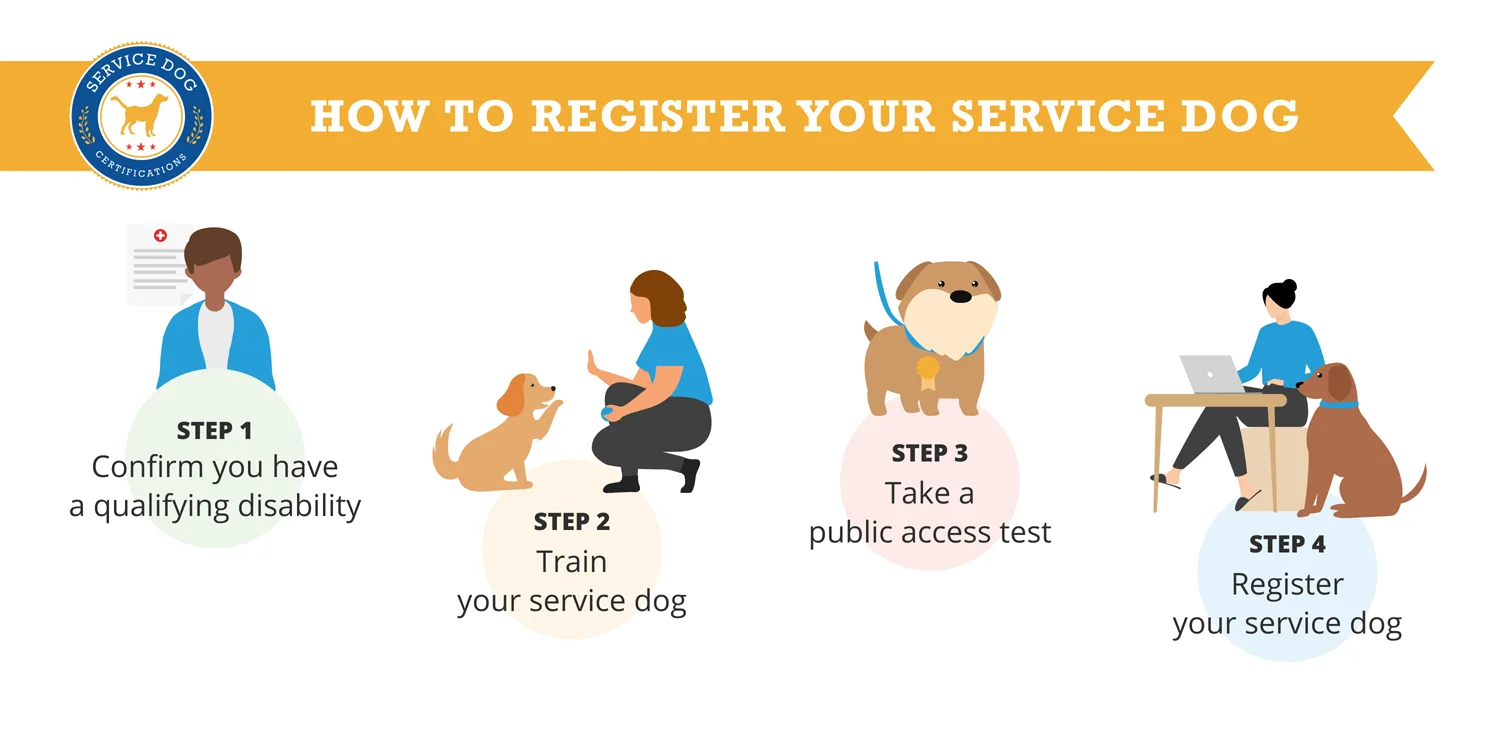 Registering your Service Dog
Although it is not a legal requirement, registering your Service Dog can help eliminate the confusion in public places that don't allow dogs. You can do this through a private organization like Service Dog Certifications. Although not legally required, you can also obtain a letter from your doctor stating your disability and a health certificate from your canine's veterinarian stating they are in good health. Owners of psychiatric service dogs, for example, frequently obtain PSD letters to document their condition.
Why you should register your service dog. Registering your service dog enters your service dog into a searchable database. Organizations like Service Dog Certifications can issue an ID card linked to this record.
Registrations, certifications, ID cards, tags, and vests all fall under the category of service dog paraphernalia. Service dog handlers use these tools to visibly signal that their dog is on duty and avoid unpleasant interactions with people who may not be aware.
In addition, while third parties are not allowed to demand documents like ID cards and certificates, service dog handlers can attest that people do so anyway. Whether at a store, an airport, a library, or a restaurant, service dog handlers are frequently harassed for service dog identification documents. Rather than engage in a lengthy legal conversation with every passerby, service dog handlers opt to simply have these documents handy for convenience.
Obtaining a registration ID for your service dog is a painless way to peacefully go about your day in public while minimizing intrusive inquiries.
Why you shouldn't register your service dog. You should not register your service dog if you have not yet fully qualified for a service dog. For example, if you have not yet confirmed you have a qualifying disability or fully trained your service dog, you cannot register your service dog.
You should not register your service dog solely if you think it's legally required. There are many good reasons to register your service dog, but it is not mandatory for owning a service dog.
Finally, you should absolutely never register a service dog as a shortcut. A service dog handler is always responsible for verbally self-certifying that their dog is fully qualified as a service animal, and registration cannot get around that responsibility.
Traveling with your Service Dog in busy public places
Public access: The main reason service dog handlers use registries, certifications, ID cards, tags, and vests is for ease of public access. Service dogs have the right to enter public places normally closed off to pets. Business establishments, public venues, and landlords must accommodate all service dogs without any charge or presentation of documentation. Service dogs also have the right to live in residential buildings that prohibit dogs.
Handlers often choose to meet these demands and to have identifiers, so others don't question their dogs' presence or pet their animals while the dogs are working. An ID card or vest can be very helpful in deterring people from inappropriately approaching a service dog. However, all service dog owners should be aware that there is only one ADA-approved way to verify a service dog. Staff at an establishment and landlords can ask two verbal questions if the handler's disability is not obvious: 1. Is the dog a service dog required for a disability? and 2. What work or task has the dog been trained to perform?
Final thoughts
If you are considering registering your service dog, go with an organization like Service Dog Certifications (SDC). We keep a secure database of service dogs for handlers who have chosen to register their dog linked to an ID card.
SDC is a leading provider to responsible service dog handlers who need accessories like ID cards, tags, and vests to avoid public confrontations and hassle. Service dog handlers nationwide trust Service Dog Certifications when it comes to purchasing their service dog accessories because of their reliability and compliance with service dog standards.

Latest Posts
Everything You Need to Know About Being in Chicago With Your Service Dog
Are you embarking on a journey to Chicago with your service dog? The Windy City is renowned for its deep-dish pizza, blues music, towering skyline, and much more. If you're venturing into the heartbeat of the Midwest with your service dog, preparation is key. From the chilly winter breezes to the bustling vibes of Michigan […]

How to Register a Dog as a Service Dog in New Jersey
Service dogs provide invaluable assistance to individuals grappling with physical and mental health challenges. Taking note of their paramount importance, New Jersey has enacted laws to uphold the rights of service dog handlers. In the Garden State, service dogs enjoy unrestricted access to public spaces where animals might typically be prohibited. They're also welcomed in […]

How to Get a Service Dog for Free
Many people feel they might need a service dog in their lives but are afraid of the costs. Indeed, a fully trained service dog purchased from a reputable organization can cost tens of thousands of dollars. The high cost of a trained service dog leads many to wonder: "How can I get a service dog […]