Cindy L.
Without any documentation we had an issue with our landlord. The service dog certification ensured us that Butters would get to stay with us for good. Thanks a million!
Latest Posts
How to get your Service Dog to Stop Barking
Dogs are great companions, but sometimes they bark—a lot. This can be frustrating and—especially for a Service Dog—poor behavior. But with patience, training and well-timed rewards, you can teach your dog to drop the barking and speak only when it's appropriate. To learn about what measures you can take to train your Service Dog to […]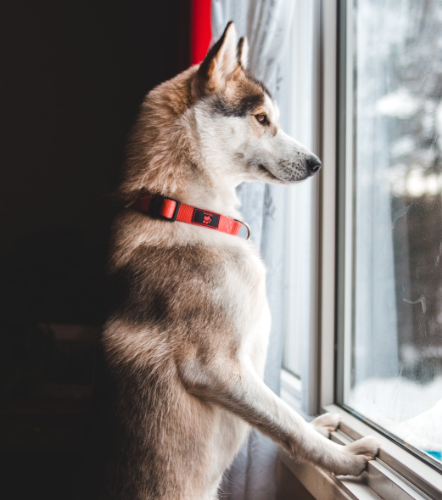 Can I Leave My Service Dog at Home?
Service Dogs work to provide assistance to their owners both inside and outside the house. Many handlers like to keep them close by in case they need the help their Service Dog has been trained for. But, while there are no rules that a Service Dog must accompany their handlers 24/7, it is up to […]

How to Get a Psychiatric Service Dog (PSD)
A Psychiatric Service Dog (PSD) is a Service Animal specifically trained to support individuals diagnosed with a mental illness. A well trained PSD is able to ease symptoms caused by the mental disability and can comfort their handler in times of distress. In this article, we'll cover how to be approved for a PSD, what […]