Home Page › Blog › How to Keep a Service Dog Training Log
How to Keep a Service Dog Training Log
Any educator will tell you that their grade book and lesson plan serves multiple purposes. It keeps them organized and identifies how well their students are doing. When students fall behind, an educator can easily spot their weak areas and strengthen them. In the end, grade books and lesson plans also serve as documentation to prove that a student did the work and what the student should be proficient at. Like grade books and lesson plans, a service dog training log tracks and verifies a dog's training history. This article will outline how to keep a service dog training log that is useful and a great report for your service dog's progress.
What is a Service Dog Training Log?
When training a service dog, a training log can be a trainer or handler's most important asset. Although no laws are requiring a trainer or handler to keep a service dog training log, the practice of maintaining one can simplify training and has many practical benefits. The four major benefits of a training log are outlined below:
1. Keeps the Trainer Organized
No matter how intelligent a dog is, training can always devolve into a frustrating endeavor. Keeping a training log allows a trainer to structure lessons and stick to what's necessary. By documenting a dog's progress, trainers can keep to schedule and remain focused. Training a service dog takes months, sometimes years. By staying organized, trainers may shorten the duration of the training.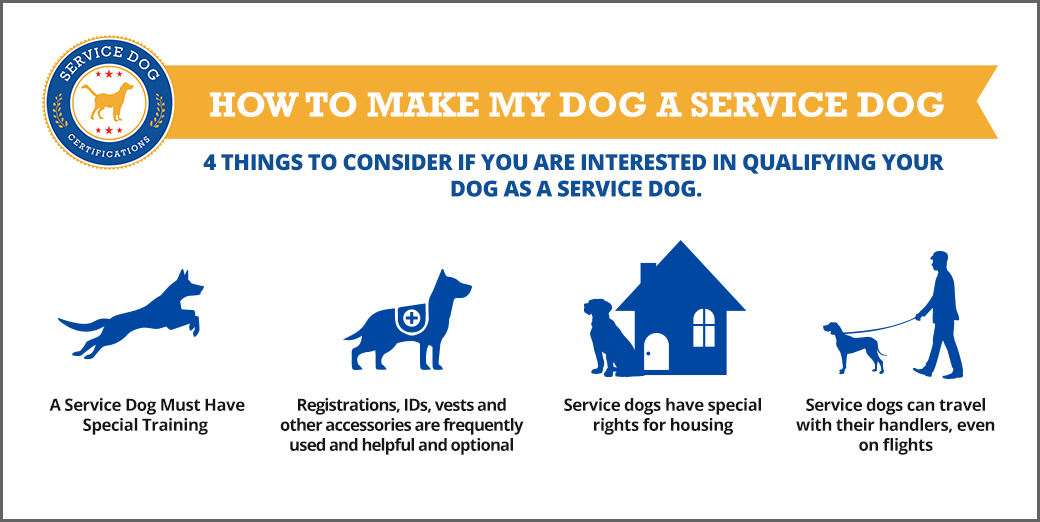 2. Ensures a Level of Quality
When reviewing a service dog training log, a person can spot which obedience commands a dog excels at. Rather than guessing at a dog's proficiency, a service dog training log ensures that a service dog meets obedience commands at a specific level of skill. Because a handler's well-being often depends on a service dog's skill and competence, ensuring that a level of quality is met is vital. A service dog training log confirms that a dog is trained at the desired level and can perform the tasks needed by the handler.
3. Identifies Strengths and Weaknesses
Even an exceptionally intelligent dog can have challenges in learning a particular skill. By keeping a training log, trainers and handlers can better identify where training needs lie and address them right away. Similarly, a training log highlights a service dog's strengths, therefore making the task of matching service dogs to the needs of their handlers much simpler.
4. Serves as Proof of Training
Though there are no federal laws that require proof of a service dog's training, a handler may need evidence to apply for specific certifications or registrations. For example, the International Association for Service Dog Partners (IAADP) states that a weekly training log may be required from a provider who supports IAADP for service dog certification. This training log must document the required 120 hours of Public Access training. If a handler or trainer intends to certify or register a service dog in the future, a training log is essential. Also, should the need arise, a training log provides legal protection for the service dog, trainer, and handler. Although a training log can be time-consuming and cumbersome, they can be incredibly helpful.
Sample Service Dog Training Log Content
There's no standard format for a service dog training log. The structure of the training log depends on the preference of the trainer or handler. However, some standards of information apply:
Name of trainer
Date
Time
Location
Competency
Obedience command or prompt
Task or Public Access Skill linked with the competency
Trainer or Handler Notes
| | |
| --- | --- |
| | You can start your training log by downloading this free sample Service Dog Training Log, provided by Service Dog Certifications. |
A service dog training log can be as simple as a notebook kept by the trainer or handler, documenting a dog's progress during training. For trainers who want more information and ready-to-use templates, books and manuals on service dog training also have training logs that can be consulted. More cost-effective and straightforward options are free service dog training log downloads on the internet.
Keeping Your Service Dog Training Log Safe
As the years go by, a trainer or handler might misplace or forget about their training log. Therefore, a service dog training log must be kept safe, in good condition, and in a location that's easy to remember. The log is proof of the countless hours and effort placed training a service dog. This means that keeping the training log where a trainer or handler has access to it is critical. Keeping photocopies of the training log can also help ensure that the information is readily available and complete.
Latest Posts
How to Bring a Service Dog on Cruise Ships
Your service dog can go with you almost anywhere, and this includes the open seas! Bringing your service dog on a cruise ship allows you to enjoy your vacation safely and comfortably, without extra worry about your health. Want to bring your service dog on a cruise ship? Keep reading to find out how you […]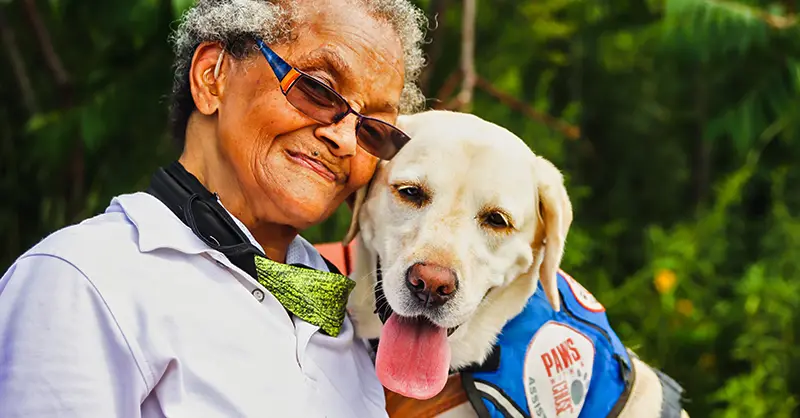 Service Dogs for Seniors
According to the most recent U.S. Census Bureau Data (2010), about 40.3 million people aged 65 and older live in the U.S, and the numbers keep growing. The U.S. Census Bureau estimates that the senior population may exceed 70 million by 2030. And with this rapid growth in the number of seniors comes the need […]

Can You Get a Grant for a Service Dog?
Dogs are helping humans in many ways. For individuals with disabilities, dogs can perform tasks to assist them with daily tasks the handler could not do by themselves. These service dogs can greatly improve their owner's life or even perform life-saving tasks. However, a good service dog comes with a cost. In this article, we'll […]