Home Page › Blog › What to Do if Your Landlord Does Not Accept Your Emotional Support Animal
What to Do if Your Landlord Does Not Accept Your Emotional Support Animal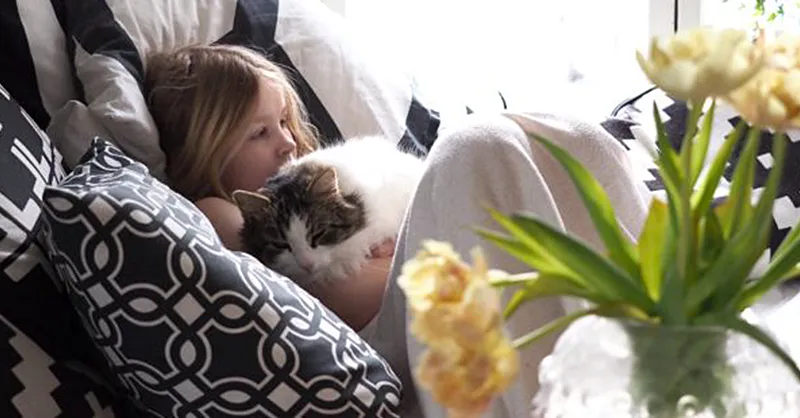 When seeking housing, it is not uncommon to find that landlords or housing providers have a "no pets" policy. While the majority of renters have to abide by this policy, there are some situations where individuals are allowed to keep animals in buildings that ban pets.
The Fair Housing Act allows for certain individuals with qualifying health conditions to have assistance animals, even where pets are not allowed. This is because assistance animals such as service dogs and emotional support animals are needed to support physical and mental health disabilities.
Emotional support animals are used by people with psychiatric conditions such as depression, anxiety, and PTSD. Landlords have to accommodate emotional support animals as long as the tenant has a valid ESA letter from their licensed healthcare professional.
However, landlords sometimes reject a tenant's request to live with an ESA. So what can you do if your landlord does not accept your emotional support animal?
Reasons a Landlord can Reject an Emotional Support Animal
Landlords do not always have to accept emotional support animals, even when the tenant has a signed ESA letter from their doctor or therapist. Fair Housing rules permit landlords to reject an emotional support animal under certain limited circumstances.
For example, certain landlords are exempt from Fair Housing Laws:
Owner-occupied buildings with no more than four units
Single-family houses sold or rented by the owner without the use of an agent
These small landlords do not have to accept ESA letters. Landlords can also rely on a few other exemptions for emotional support animals. The main exemptions are if the landlord has evidence the emotional support animal would pose a direct threat to the health or safety of others.
An ESA that has caused significant property damage can also be turned away. Sometimes landlords reject emotional support animals because the tenant's ESA letter is defective. It's important that your doctor or therapist includes the correct information in their ESA letter.
If you're looking for a healthcare provider to help with your ESA request, it can be helpful to find one with experience when it comes to ESA matters.

What to do if my landlord says "NO" to my emotional support animal?
If your landlord says no to your emotional support animal, that should not be the end of the story. Under HUD guidelines, housing providers are expected to work with tenants to resolve any issues that may impede accommodating an ESA.
For example, if the landlord points out a valid deficiency in your ESA letter, you should work together with your healthcare provider to update your letter. If your landlord has concerns about the health or safety of your ESA, you can take steps to demonstrate your animal is properly vaccinated and trained.
Here are a few steps to follow if your landlord rejects your ESA:
Get the specific reasons why your landlord rejected your ESA. If your landlord says no to your ESA, you're entitled to know why.
Work with the landlord to address their concerns. Once you know why your landlord is rejecting your ESA, you should work towards finding a solution together.
Understand your Fair Housing Rights. Ensure that your landlord is not giving you a bogus reason for rejecting your ESA. Remember, your right to have an ESA is protected by federal law.
Get an updated ESA letter. If your landlord points out that your ESA letter contains defects, work with your provider to fix the letter. Remember that landlords have to stick with HUD guidelines – they can't make up their rules about ESA letters.
Contact HUD if your rights are being violated. If you feel your landlord violates your Fair Housing rights, you can consider filing a complaint with HUD. This should, however, only be considered when all other options have been exhausted.
Give your Landlord Every Reason to Say "YES" to your Emotional Support Animal
Before informing your landlord about your emotional support animal, make sure you have your ducks in a row. You should be prepared with a signed ESA letter from a licensed healthcare professional. Be knowledgeable about ESA rules so you can engage with your landlord thoughtfully. Unscrupulous landlords will try to take advantage of tenants who do not understand their legal rights when it comes to ESAs.
If you're looking to qualify for an ESA letter, you can be connected to a licensed ESA professional at the link below.
See if you qualify for an emotional support animal.

Latest Posts
What Are the Best Types of Service Dogs for Seniors?
Many seniors have mobility or other issues that could benefit from having a service dog for specific assistance. But not everyone knows there are different service dogs that help people with different challenges. Each type of service dog has a specific purpose. Here are some of the most common types of service dogs for seniors: […]

How to Get a Service Dog for Anxiety
Research into the human-dog bond confirms how humans benefit from the relationship. Service dogs used to help with mental health conditions are also known as psychiatric service dogs (PSD) and utilize this human-dog bond. PSDs help fulfill tasks that individuals with severe anxiety would generally feel too overwhelmed to perform or can provide actions to […]

Service Dog Training Tip – Walking on a Leash
Have you ever asked yourself, 'How do I get my dog to stop pulling on the leash'? You are not alone. This is a common question. You may have noticed other dogs walking calmly beside their handler while your dog tugs impatiently on the leash. In this article, we'll show you how to teach your […]