Home Page › Blog › Where Can a Service Dog Go in New York?
Where Can a Service Dog Go in New York?
In New York, service dogs can go to many places that pets can't. Service dogs are allowed in almost all public areas in New York, including:
Restaurants and cafes
Hotels and motels
Public transportation (such as buses, subways, Ubers, and taxis)
Theaters and cinemas
Museums and art galleries
Stores and shopping malls
Hospitals and medical offices
Parks and recreational areas
This means if you're a resident of New York City, your service dog is welcome in places like the L Train, the MOMA, your favorite cafe in Brooklyn, and clothing shops in SoHo.

ServiceDogCertifications.org

Service dogs also have housing rights in residential buildings that don't allow pets in New York. That includes rental complexes, co-ops, government-assisted housing, and condominiums.
There are, of course, some limitations. Places where the general public is not allowed for safety or health considerations are still off-limits to service dogs. For example, in a hospital, a service dog would be allowed in an examination room or lobby but not in an operating room or other sterile environments.
What gives service dogs public access rights in New York?
Service dogs are protected by both federal and state law in New York. Service dogs are an accommodation for people with physical and mental health disabilities. Service dogs used for mental illnesses are called psychiatric service dogs.
Under these laws, public establishments and landlords must allow service dogs to enter, even if there is a policy banning pets. They must also do so without charging any fees. That means a service dog is allowed to live in a no-pet residential building without having to pay a pet fee or deposit.
How can establishments verify a service dog in New York?
Stores, restaurants, and other public venues in New York are allowed to verify a service dog before allowing it to enter. And this can only be done with verbal confirmation. 
Staff are allowed to ask service dog handlers two questions (and only if the handler's disability is not obvious): 1. Is the dog a service dog required for a disability? and 2. What work or task has the service dog been trained to perform?
In New York, staff members and landlords cannot ask for documentation or require a service dog to wear a vest or ID tag. Most service dog owners, however, voluntarily use accessories like vets, tags, ID cards, or certificates to visually designate their service dog as a working animal.
These items make it convenient for service dog owners to convey to others that their dog is required for a medical or psychiatric condition. That can be especially helpful in areas where normal pets aren't typically welcome.
Latest Posts
How Service Dogs Can Help a Person with Anxiety
Debilitating anxiety can make everyday tasks difficult to manage. It can be a struggle to go out in public, attend social events, or even complete simple tasks like grocery shopping. For those who experience anxiety that affects their daily life, a service dog can be a game-changer. Psychiatric Service Dogs for Anxiety A service dog […]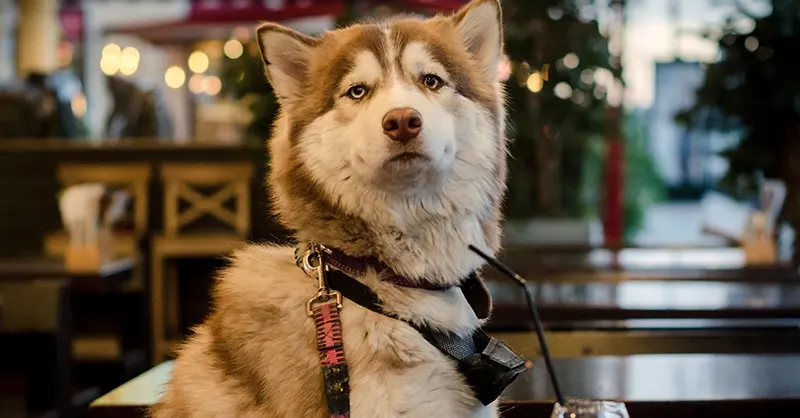 How do you verify a Psychiatric Service Dog?
How does someone prove they own a psychiatric service dog (PSD), not just a regular everyday pet? The law limits the ways someone can ask about your service dog. This is to protect the privacy of handlers while also ensuring they have a clear way to prove their need for a PSD. You do not […]

Where Does a Service Dog Sit On An Airplane?
In short: During flights, smaller service dogs are allowed to sit in their handler's lap while larger service dogs can sit in the foot space. The service dog cannot impinge on another passenger's space or block the aisle. Before you fly ✈️ : U.S. travel rules permit service dogs to fly in the cabin if […]