Home Page › Blog › Can a Rescue Dog Become a Service Dog?
Can a Rescue Dog Become a Service Dog?
When looking for a service dog, some people will gravitate towards a specific breed or seek out an organization that specializes in training service dogs. So what about dogs that were found as a stray, were abandoned, or surrendered? Are these so-called rescue dogs able to become service dogs? The simple answer is: yes!
As defined in the Americans with Disabilities Act (ADA) service dogs don't need to be a particular breed, obtained from a specific breeder, or found at a training site. Rescue dogs can be just as talented to become service dogs, given that they have the temperament needed to serve their handlers. If they have the ability to be trained and learn the specific tasks needed by their handler, they can earn the title of a service dog.
Show everyone that the rights of your Service Dog should be respected. Get your Service Dog registered below.

What temperament does a rescue dog need to become a service dog?
All service dogs need to have a certain temperament in order to serve their owners. This typically includes:
Have a calm demeanor
Be eager to please
Possess a strong ability to learn
Service dogs must have no history of aggression, be patient during training, and exhibit no signs of distress. They need to remain under control while out in public, ignore distractions, and continue to follow all directions until their handler tells them otherwise. If a rescue dog displays these specific traits, it may excel in training to become a service dog.
Once training begins and the rescue dog appears stressed or anxious, isn't able to perform certain tasks, or doesn't appear to be enjoying its work, it may not be a good fit for service work.
Any dog trained to be a service dog should thoroughly enjoy the job and performing the tasks needed.
Rescue dogs that have a history of abuse or neglect may struggle with training but still may have the ability to learn with extra time and patience.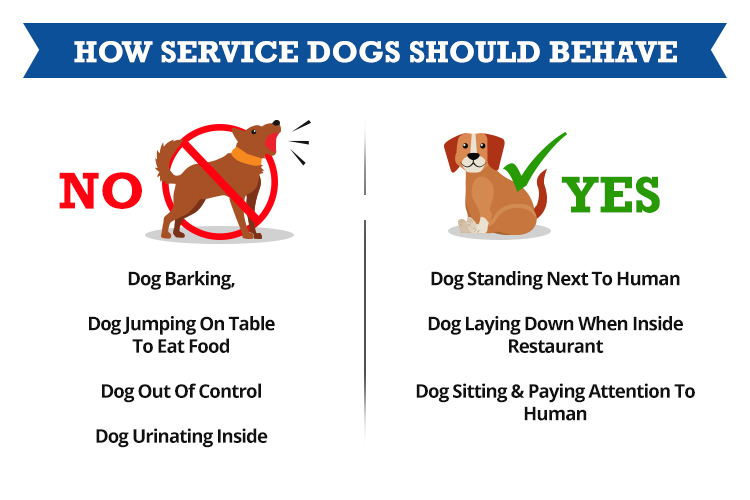 What commands do they need to learn?
The tasks that a service dog should learn depends on the handler's needs. Each disability has different demands, so the service dog's training has to cater to these requirements. For example, a person with a physical disability may need assistance opening the refrigerator, while a person with a mental illness may need their dog to fetch their medication. Example tasks that handlers may teach their dogs are:
Opening doors
Grabbing items for their handler
Guiding their handler through their house and out in public
Detecting an oncoming medical episode
Fetching the mail
Sensing a panic attack
Providing pressure treatment for anxiety
Carrying items up and down the stairs
This is just the beginning of what a service dog can do to assist their handler. Each handler has different needs, which means that no two service dogs will need to meet the same requirements. A handler should be aware of what their dog can do to assist them and implement their training accordingly.
Where to train a service dog?
In order to properly train a service dog, a handler can hire a trainer or train the dog on their own. If a handler decides to use a trainer, they can find a local trainer that specializes in service dog training. Sometimes, these trainers will take the dog for a period of time to teach them everything they need to know, and then return them to their handler upon the completion of their training. Other times, these trainers will work directly with the handler and their dog.
If a handler opts to train the dog on their own, there are many resources that can be used. A simple Google search will find basic training techniques, commonly taught tasks, and effective training methods. Some handlers use YouTube videos to assist with training, while others use books and online articles. For those who use the latter, examples of training books are:
"Training Your Own Full Potential Service Dog" by Lelah Sullivan
"Training Your Own Service Dog and Psychiatric Service Dog Bundle" by Max Matthews
"The Ultimate Service Dog Training Manual" by Keagen J. Grace
"A Dog Training Manual For People with Disabilities" by Stewart Nordensson
All of the aforementioned books provide valuable tips and advice for training a rescue dog to become a service dog. Whether you choose to train your dog on your own or use a trainer, remember that this type of training will take time, effort, and a lot of patience. However, the effort will pay off once you see your dog providing the tasks you need to help make your daily life just a little bit easier.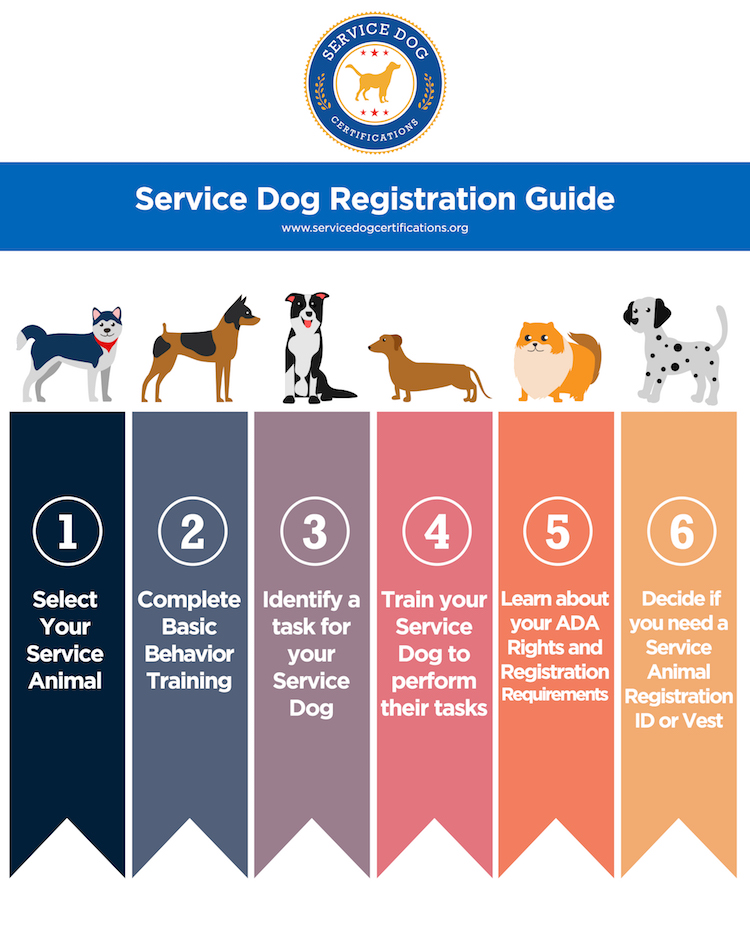 Latest Posts
How ESAs Help Seniors in Assisted Care Living Facilities
There's something about a wagging tail and a furry face that lights up the atmosphere and brings people together. Dogs and cats can brighten up a room. But, perhaps more importantly, they can heal. This healing factor is why emotional support animals can help seniors in assisted living facilities. What is an Emotional Support Animal? […]

Can I Take a Service Dog to College?
Service dogs are not just for the visually or hearing impaired individual. Service dogs have lent a helping paw to individuals with a broader range of physical and psychological conditions. But what if you are a student and need a service dog? Will colleges allow dogs on campus and into the classroom? Read on for […]

Service Dogs for Mobility Issues
For people with mobility issues, a service dog can provide life-changing help. This assistance animal will help with daily tasks, like retrieving items, helping with balance, or opening doors in public places that would otherwise be of great difficulty for people with mobility issues. A service dog that is specialized in mobility issues suffered by […]