Home Page › Blog › How to Fly With a Service Dog on Southwest Airlines
How to Fly With a Service Dog on Southwest Airlines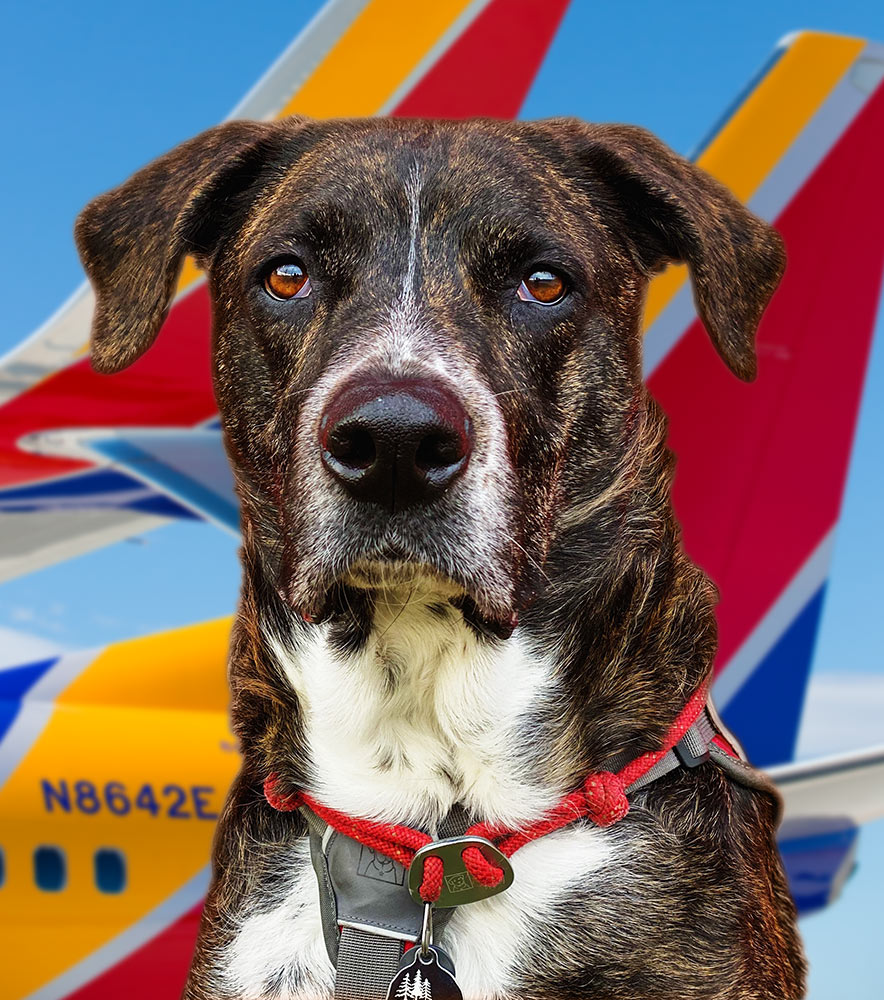 Widely known for its excellent customer service, Southwest Airlines is one of the most preferred airlines in the United States. If you're one of their lucky customers and have a service dog, you'll find that Southwest Airlines accommodates service dog owners exceptionally well. That said, you may still want to familiarize yourself with the Southwest Airlines service dog policy to ensure a smooth travel process. 
About Southwest Airlines
Southwest Airline's award-winning customer service and employee satisfaction are what the company is known for. Southwest consistently ranks high on FORTUNE's list of the World's Most Admired Companies. The airline also lands routinely on J.D. Power's top companies for customer service. As an employer, its remarkable dedication to employees ranks the company on the Forbes Best Employer list year after year.
With this kind of reputation for excellence, you know you'll be traveling with your service dog in comfort on Southwest.

Laws that Protect Your Service Dog While Traveling
As with all US airlines, two federal laws protect you when traveling with your service dog:
1. Americans with Disabilities Act
The Americans with Disabilities Act (ADA) sets service dogs apart from pets and protects the rights of people with disabilities. Unlike pets, service dogs undergo extensive training to perform specific tasks for people who have a disability.
2. Air Carrier Access Act
The Air Carrier Access Act (ACA) enables people who have a disability to travel with their service dogs. The airline fees and regulations which apply to pets do not apply to service dogs.
Although these laws exist, airlines may still request prior notification and documentation before flying with a service dog. Prior notice enables the airline to make the reasonable accommodations necessary to fly with a service dog.
How to Fly With Your Service Dog On Southwest Airlines
Pets, emotional support animals, and therapy animals do not qualify under the existing ACA laws. Because of those changes in federal regulations, Southwest only accepts trained service dogs for travel. 
Service dogs are individually trained to perform a task for a person with a disability and are welcome to fly the cabin with their handler. Southwest Airlines only recognizes dogs as service animals. Other non-canine service animals must fly as pets.
Step 1: Booking a Flight
When traveling with a service animal, Southwest allows customers to notify the airline in advance through the "Special Assistance" link, which is accessible through the Passenger & Payment page (when booking online) or by calling 1-800-I-FLY-SWA (1-800-435-9792) before the travel date.
Step 2: Filling Out the Form
Southwest Airlines requires completing the U.S. DOT Service Animal Air Travel Form before flying with a service dog. If you purchase your ticket in advance, you must submit your form at least 48 hours in advance to Southwest.
U.S. DOT Service Animal Travel Form
The U.S. DOT Service Animal Air Travel Form attests to the health, training, and behavior of the service dog that is traveling. The U.S. DOT Service Animal Air Travel Form must be completed accurately and presented at the gate or ticket counter before boarding on the day of travel. The form is available on the Southwest Airlines website and at airports. 
Southwest Airlines requires a U.S. DOT Service Animal Form dated on the ticket purchase date or afterward. Be especially careful to thoroughly complete the form, as an incomplete form is grounds for denial of transport. Southwest does not allow you to replace the form by simply using an ID card, registration, or service animal vest.
Step 3: Arriving at the Airport
At the airport, the individual traveling with the trained service dog must present the U.S. DOT Service Animal Air Travel Form to the ticket counter or gate agent. Keep in mind that the gate agent will not ask you to disclose your disability but may ask fact-finding questions as to what tasks your service dog performs.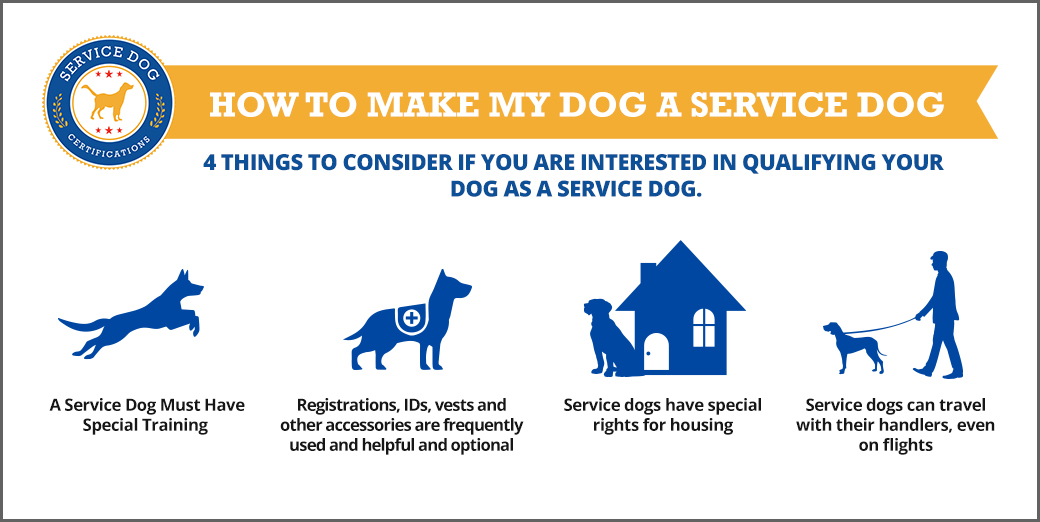 Step 4: Boarding and In-Flight
As with all airlines, space and safety are vitally important. The following regulations apply to service dogs while on-board:
Individuals with service dogs may not sit in an emergency exit seat.
The service dog can not obstruct the exit of their handler or others in the event of an emergency.
If traveling with an animal carrier, the carrier must be safely stowed under the seat in front of the handler while the plane is taking off, landing, or taxiing.
A service dog may sit on the customer's lap as long as the animal is no larger than two-year-old.
The service dog may not obstruct the aisle or occupy a seat.
The service dog may not consume food off the tray tables.
Service dogs who are disruptive, aggressive, or pose a safety or health issue may be asked to travel as pets.
Other Considerations When Flying with a Service Dog on Southwest
Some locations may have additional health regulations for dogs, so do check the animal requirements for your destination. In addition, all U.S. airports have animal relief stations available. Feel free to have your animal utilize a relief station before and after flying.
For more information on how to fly with a service dog on Southwest Airlines, take a look at the customer service site or call 1-800-I-FLY-SWA.
Latest Posts
How ESAs Help Seniors in Assisted Care Living Facilities
There's something about a wagging tail and a furry face that lights up the atmosphere and brings people together. Dogs and cats can brighten up a room. But, perhaps more importantly, they can heal. This healing factor is why emotional support animals can help seniors in assisted living facilities. What is an Emotional Support Animal? […]

Can I Take a Service Dog to College?
Service dogs are not just for the visually or hearing impaired individual. Service dogs have lent a helping paw to individuals with a broader range of physical and psychological conditions. But what if you are a student and need a service dog? Will colleges allow dogs on campus and into the classroom? Read on for […]

Service Dogs for Mobility Issues
For people with mobility issues, a service dog can provide life-changing help. This assistance animal will help with daily tasks, like retrieving items, helping with balance, or opening doors in public places that would otherwise be of great difficulty for people with mobility issues. A service dog that is specialized in mobility issues suffered by […]