Home Page › Blog › Woman fights to keep Emotional Support Pig
Woman fights to keep Emotional Support Pig
Emotional support animals come in all shapes and sizes. This is the case for Karen Padilla of Oklahoma City who is fighting with the city to keep Wilbur, her 200+ pound pot belly pig.
A neighbor reported the emotional support animal to the city, which does not allow pet pigs in homes with less than an acre of land. Although, Karen received a certification for Wilbur, she will have to pay $1,400 to file an appeal with the Oklahoma City Board of Adjustment.
Karen Padilla said that she was willing to fight for her right to keep her lawfully obtained emotional support animal. We will be following this story and posting any updates.
Latest Posts
How to Get a Psychiatric Service Dog (PSD)
A Psychiatric Service Dog (PSD) is a Service Animal specifically trained to support individuals diagnosed with a mental illness. A well trained PSD is able to ease symptoms caused by the mental disability and can comfort their handler in times of distress. In this article, we'll cover how to be approved for a PSD, what […]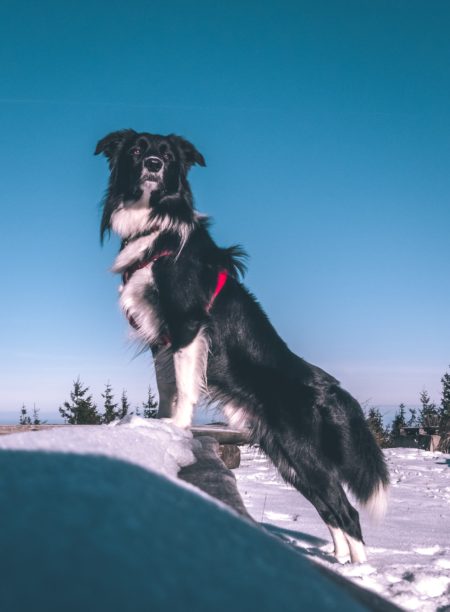 Should I Vaccinate My Service Dog?
Like all canines, Service Dogs will need to be vaccinated. In fact, they may need these immunity-building aids even more so than the average pet. Find out why and other relevant information on vaccines and Service Dogs within this article. The Service Dog Under the definition stated by the Americans With Disabilities Act (ADA), Service […]

Service Dog for Anxiety – Everything You Need to Know
Service Dogs are used for a variety of purposes, ranging from guiding individuals with visual impairments to notifying those with medical disorders of impending episodes. Under the Americans with Disabilities Act (ADA), Service Dogs can also be used for those with mental illnesses, such as post-traumatic stress disorder (PTSD), obsessive-compulsive disorder (OCD), and anxiety. These […]