Home Page › Blog › Can You Still Fly with a Miniature Horse on an Airplane
Can You Still Fly with a Miniature Horse on an Airplane
The term "service animal" can cause uncertainty among anyone not familiar with its legal definition. This can result in conflict when it comes to expectations and accommodations in public or with airline travel. As currently stipulated by the Americans with Disabilities Act (ADA), a service animal is defined as a dog specifically trained to perform tasks that assist its handler.
A fully-trained service dog is covered under the Air Carrier Access Act (ACAA) and allowed to travel on board an airline with its handler. Any other animal is not protected by the ACAA and classified as a pet under federal law.
Not everyone considers dogs to be the only animal that warrants classification as service animals. Many people with disabilities rely on miniature horses as service animals to perform specific tasks to assist them. Until recently, some airlines did accommodate miniature horses to travel with their handler in the airplane's cabin. But due to growing controversy in terms of people bringing pets onboard planes, the U.S. Department of Transportation (DOT) has amended the ACAA. Miniature horses are no longer protected by federal law to fly with their handler in the cabin.

Only Dogs Recognized as Service Animals
As of January of 2021, the DOT has implemented new regulations on the air travel of service animals. This ruling is intended to both protect the public's safety and the accessibility of people with disabilities. The new ruling only accepts dogs as service animals and excludes all other animal species, regardless of their handler's disability or the tasks they perform to mitigate the disability.
A service animal can be any dog breed specifically trained to do work or tasks to assist an individual with a physical, emotional, mental, or other disability. Any other animal is recognized as a pet and must adhere to the airline's policies for pets.
Why Are Miniature Horses Not Allowed to Fly as Service Animals?
The DOT did consider a proposal to recognize miniature horses, among other species, as service animals. Miniature horses can be trained and be beneficial to certain handlers in ways that may be preferable to dogs. For example, miniature horses are an alternative for handlers who are allergic to dogs. They also have a longer lifespan, provide greater physical stability, and possess a very calm nature.
However, the DOT's decision reflects the fact that service animals most commonly are dogs. In addition, dogs are suited to air travel due to their focus on performing tasks in public settings. There is logic to this ruling, and it helps ensure the safety of fellow passengers and flight crews. Service dogs are required to be harnessed or leashed when in an aircraft cabin. Larger animals, such as miniature horses, may pose safety risks to those on board and to the animal itself in an aircraft cabin.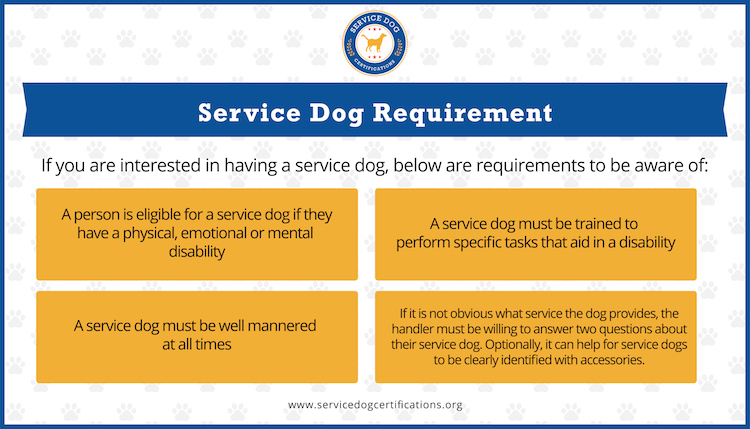 Individual airlines can choose to transport other animals, including miniature horses, for free in the cabin to accompany a person with disabilities. However, if the service animal is not a dog, there are no guaranteed protections or accommodations under federal law for the animal or its handler. Service animals other than a dog is considered a pet and subject to the airline's pet policies.
While federal law states that miniature horses are not accepted service animals for air travel, there might be a chance that an airline's assistance animals policy overwrites the rules. Therefore, any individual with disabilities who is assisted by a service miniature horse should thoroughly check the airline's policy before making travel arrangements.
Latest Posts
How ESAs Help Seniors in Assisted Care Living Facilities
There's something about a wagging tail and a furry face that lights up the atmosphere and brings people together. Dogs and cats can brighten up a room. But, perhaps more importantly, they can heal. This healing factor is why emotional support animals can help seniors in assisted living facilities. What is an Emotional Support Animal? […]

Can I Take a Service Dog to College?
Service dogs are not just for the visually or hearing impaired individual. Service dogs have lent a helping paw to individuals with a broader range of physical and psychological conditions. But what if you are a student and need a service dog? Will colleges allow dogs on campus and into the classroom? Read on for […]

Service Dogs for Mobility Issues
For people with mobility issues, a service dog can provide life-changing help. This assistance animal will help with daily tasks, like retrieving items, helping with balance, or opening doors in public places that would otherwise be of great difficulty for people with mobility issues. A service dog that is specialized in mobility issues suffered by […]