Home Page › Blog › Hipster dogs
Hipster dogs
The hipster scene has been invading America over the past decade. Everyone seems to be growing handlebar mustaches and wearing large framed eyeglasses. Now some of these hipsters are dressing their dogs to join the movement.
Do PBR's and suspenders make you a hipster? Or are you born to be a hipster? Some of these dogs look like they were born to be hipsters.
This little guy has the glasses and scarf down.
The beanie, sunglasses, and the look of indifference…born to be a hipster?
The natural handlebar mustache of this macho mutt gives him real street cred.
This young pup was also born with a mustache. Not quite a handlebar, but close!
This big fella, can't grow a real mustache. It's ok! You can always buy one at the store!
The natural monocle and hipster "pants" does make the hipster.
Did this pup go overboard with his mustache? I don't think so!
Not a dog, but who cares. Cats can be hipsters too!
Latest Posts
How to Get a Psychiatric Service Dog (PSD)
A Psychiatric Service Dog (PSD) is a Service Animal specifically trained to support individuals diagnosed with a mental illness. A well trained PSD is able to ease symptoms caused by the mental disability and can comfort their handler in times of distress. In this article, we'll cover how to be approved for a PSD, what […]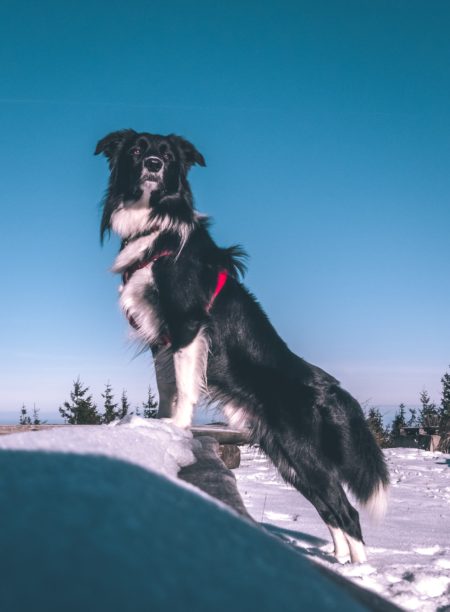 Should I Vaccinate My Service Dog?
Like all canines, Service Dogs will need to be vaccinated. In fact, they may need these immunity-building aids even more so than the average pet. Find out why and other relevant information on vaccines and Service Dogs within this article. The Service Dog Under the definition stated by the Americans With Disabilities Act (ADA), Service […]

Service Dog for Anxiety – Everything You Need to Know
Service Dogs are used for a variety of purposes, ranging from guiding individuals with visual impairments to notifying those with medical disorders of impending episodes. Under the Americans with Disabilities Act (ADA), Service Dogs can also be used for those with mental illnesses, such as post-traumatic stress disorder (PTSD), obsessive-compulsive disorder (OCD), and anxiety. These […]