Home Page › Blog › Hilton Service Dog Policy
Hilton Service Dog Policy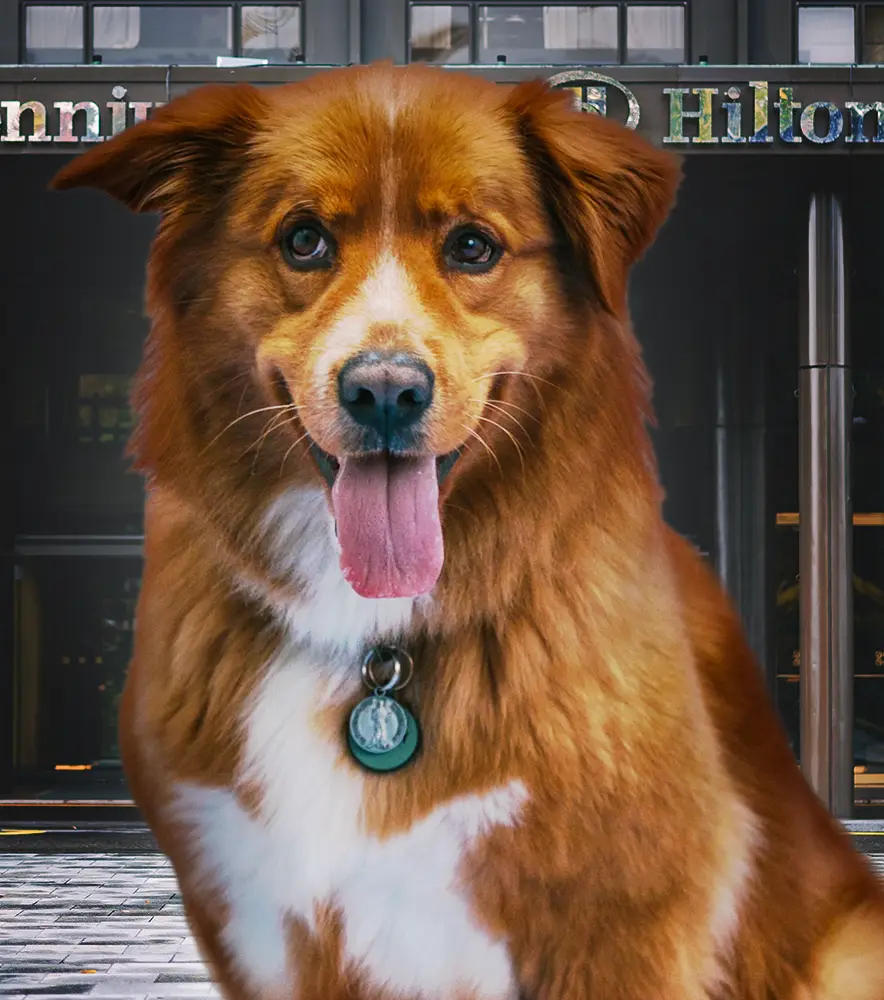 Sometimes you have to take some time away from home, whether it's for business or pleasure. If you have a service dog, you can bring your dog with you while you travel. Because Hilton offers so many hotel options, there's a good chance that you and your service dog may stay at one of their establishments. If so, understanding the Hilton Service Dog Policy can make your stay even more comfortable.
Hilton Hotels Welcomes Service Dogs
Hilton Hotels boast 575 hotels over six continents worldwide. As a leader in the hotel industry, Hilton Hotels and Resorts sets the benchmark for customer service. With 90 years in the hotel business, Hilton uses its extensive knowledge to provide for all the needs of its clientele — including people with disabilities.
Americans with Disabilities Act Protects Your Rights
The Americans with Disabilities Act (ADA) protects the rights of individuals with disabilities and defines service dogs as animals specifically trained to perform a task for a person with a disability. Under the ADA, a service dog may accompany their handler anywhere the public has access to — including hotels where no pets are allowed. In most circumstances, hotels can legally charge a pet fee or refuse to allow pets into their establishment. Service animals, however, are not pets and are exempt from limitations and additional fees.

Staying at the Hilton with a Service Dog
Many of Hilton's hotels and inns have very pet-friendly policies. However, depending on the individual hotel, they have limitations for where pets can go. Pet fees are mandatory for pets to stay. Service dogs, however, do not fall under the hotel's pet policies and are not subject to the same fees.
Where a Service Dog Can Go
According to the ADA, service dogs have public access and may accompany their handler wherever the public is allowed. For example, in a hotel, the public is welcome into their dining room, but the kitchen is only open to employees. Therefore, a service dog may accompany their handler into the dining area, but not the hotel's kitchen.
Alternative Goods and Services
In some cases, it's not reasonable or possible for a service dog to accompany its handler to a specific area. If the service dog's presence affects the handler's ability to use the hotel's goods and services, the hotel may make accommodations. The hotel may offer to secure the animal in a safe location and offer the assistance of an employee or provide an alternative service.
However, segregating a person with a service dog from other patrons because of the presence of their service dog is not allowed.
Fees and Charges for a Service Dog at Hilton
Although pet fees don't apply to service dogs, the hotel may charge a handler for any destruction of property. The charges would not be classified as a pet cleaning fee. Instead, charges would be priced as per a cleaning or damage fee incurred by any other guest.
Recognizing a Service Dog
Hilton workers understand the importance of customer privacy. However, a Hilton employee is allowed to ask the following questions to verify a service dog:
Is the service dog necessary because of a disability?
What task has the dog been trained to assist with?
Hilton workers — or any other employee — may not ask a service dog owner to provide proof or have the dog demonstrate the task they perform.
Keep in mind, however, service dog's laws and regulations may vary from country to country. In Canada, for example, Hilton employees may ask for documentation because Canadian laws allow for that practice. Conversely, in the United States, the ADA prevents people from asking for documentation or proof that a dog is a service dog.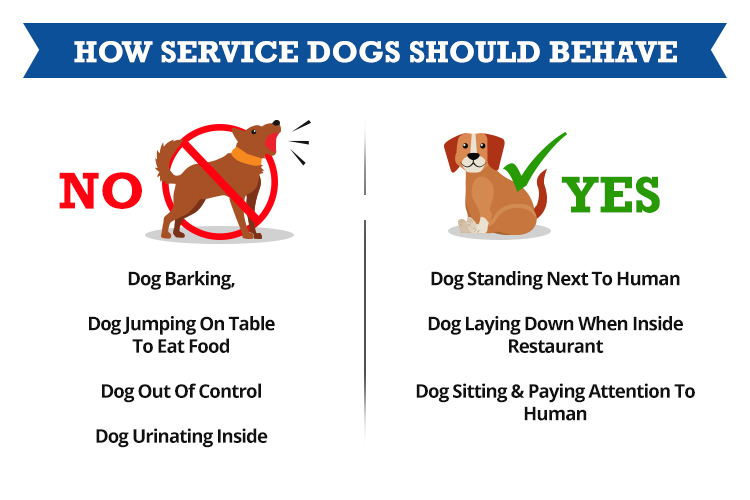 Care and Control of a Service Dog at a Hilton
The Hilton is not responsible for the care, feeding, grooming, or toileting of a service dog. The handler must look after the service dog, including have the dog relieve itself in appropriate areas only.
The service dog must be under the control of its handler at all times. A Hilton employee may ask the handler to remove the animal from an area if the service dog becomes aggressive, growls, barks excessively, attacks, or jumps at other customers or employees. If other patrons are severely allergic to dogs, reasonable efforts are made to meet the needs of all parties.
Staying at a Hilton Hotel with Your Service Dog
Although it's not mandatory, it's best to let Hilton's hotel services know that a service dog will accompany you when making a reservation. By doing so, it allows Hilton to make reasonable accommodations and ensure a stress-free stay. All Hilton staff receive training on addressing the needs of people with disabilities, enabling you to enjoy your stay with your service dog at any Hilton Hotel.
Latest Posts
How ESAs Help Seniors in Assisted Care Living Facilities
There's something about a wagging tail and a furry face that lights up the atmosphere and brings people together. Dogs and cats can brighten up a room. But, perhaps more importantly, they can heal. This healing factor is why emotional support animals can help seniors in assisted living facilities. What is an Emotional Support Animal? […]

Can I Take a Service Dog to College?
Service dogs are not just for the visually or hearing impaired individual. Service dogs have lent a helping paw to individuals with a broader range of physical and psychological conditions. But what if you are a student and need a service dog? Will colleges allow dogs on campus and into the classroom? Read on for […]

Service Dogs for Mobility Issues
For people with mobility issues, a service dog can provide life-changing help. This assistance animal will help with daily tasks, like retrieving items, helping with balance, or opening doors in public places that would otherwise be of great difficulty for people with mobility issues. A service dog that is specialized in mobility issues suffered by […]