Home Page › Blog › How Old Does My Service Dog Have to Be?
How Old Does My Service Dog Have to Be?
There is no technical minimum age for a service dog, but practical considerations limit how young a service animal can be. Due to training requirements and developmental concerns, a puppy is generally not eligible as a service dog.
Under ADA rules, service dogs in training are not considered full-fledged service animals. A service dog must finish training before being granted public access rights.
Under the ADA, the dog must already be trained before it can be taken into public places.

ServiceDogCertifications.org

Some states and localities may have their own laws that allow for service dogs in training to be given public access rights. However, even if your local laws grants rights to a service dog in training, a young puppy is still likely ineligible to qualify as a service dog.
Puppies generally can't qualify as service dogs for two main reasons:
1.


A puppy in its early developmental stages is not ready for formal training.

Many trainers and organizations do not recommend beginning formal service dog training until a dog is at least 6 months of age. A very young puppy may not be ready for the rigors of undergoing intensive task training. Many trainers encourage owners to allow their puppies to be puppies, and that means allowing them to play, socialize and explore their curiosities.
2.


Service dog training is an involved process that can require several months to years, depending on the skillset needed.

The other reason a puppy usually can't be a qualified service dog is that the actual training process can take significant time. Under ADA rules, a service dog must be individually trained to perform a job or task relating to the handler's physical or psychiatric disability.

Service dogs are trained for an enormous variety of tasks. Simple tasks can be mastered within weeks or months, but complex tasks or sets of interrelated tasks can take years to master.
In addition to disability-related task training, a service dog must also be trained for public access skills. That means the ability to be in public on best behavior, under full control, and without becoming distracted by the environment. It can take time for a puppy to learn and mature into these abilities.
Once a service dog is fully trained, handlers can use accessories like ID cards, vests, certificates, and tags to easily identify their animal as a service animal. ServiceDogCertifications.org specializes in providing these tools to service dog owners for their convenience, safety, and privacy. 
Latest Posts
How Service Dogs Can Help a Person with Anxiety
Debilitating anxiety can make everyday tasks difficult to manage. It can be a struggle to go out in public, attend social events, or even complete simple tasks like grocery shopping. For those who experience anxiety that affects their daily life, a service dog can be a game-changer. Psychiatric Service Dogs for Anxiety A service dog […]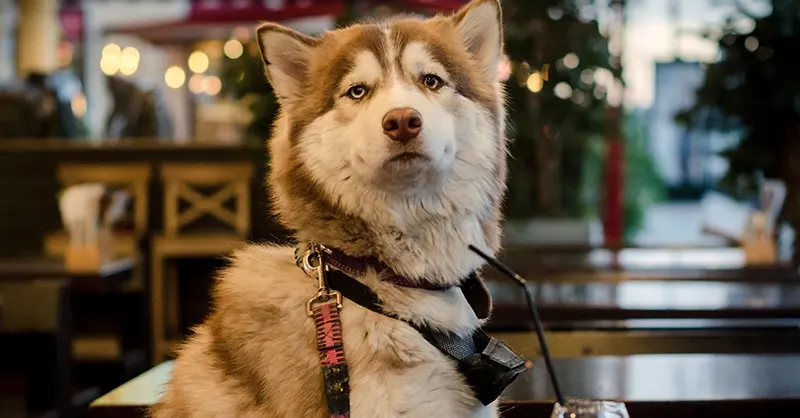 How do you verify a Psychiatric Service Dog?
How does someone prove they own a psychiatric service dog (PSD), not just a regular everyday pet? The law limits the ways someone can ask about your service dog. This is to protect the privacy of handlers while also ensuring they have a clear way to prove their need for a PSD. You do not […]

Where Can a Service Dog Go in New York?
In New York, service dogs can go to many places that pets can't. Service dogs are allowed in almost all public areas in New York, including: This means if you're a resident of New York City, your service dog is welcome in places like the L Train, the MOMA, your favorite cafe in Brooklyn, and […]