Home Page › Blog › Can I Leave My Service Dog at Home?
Can I Leave My Service Dog at Home?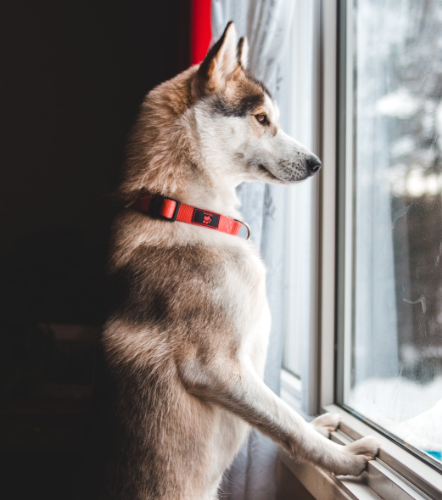 Service Dogs work to provide assistance to their owners both inside and outside the house. Many handlers like to keep them close by in case they need the help their Service Dog has been trained for. But, while there are no rules that a Service Dog must accompany their handlers 24/7, it is up to the individual to decide when they need their Service Animal close by. To understand what considerations that decision might involve, read on below.

Am I Allowed to Leave my Service Dog Alone at Home?
The Americans with Disabilities Act (ADA) has not specified any rules or regulations that state that a person must have their Service Dog with them at all times. If a handler feels as if they need their Service Dog with them whenever they leave the house, they are allowed to bring them along.
However, if the situation commends to leave their Service Dog at home, that's okay. In fact, there may be circumstances where the handler may be unable to bring their Service Dog. In these cases, the handler will need to decide how to manage their symptoms in their animal's absence. Remember, Service Dogs are to assist, not to burden.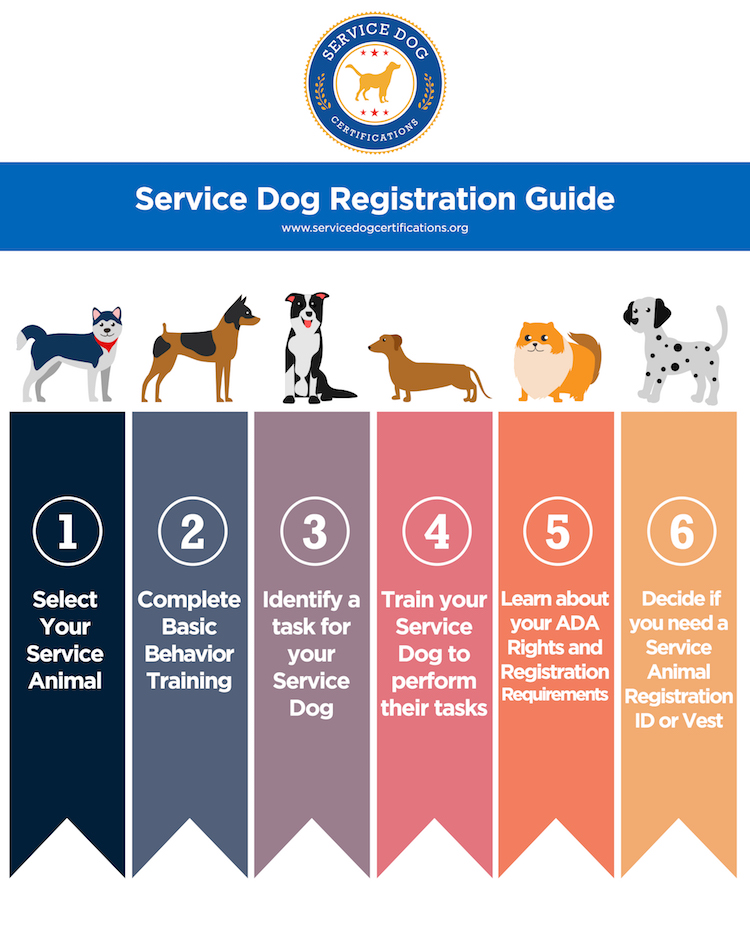 A Person as a Substitute for a Service Dog
If a handler has to leave their Service Dog at home, but is not confident enough to encounter the situation alone, there are other ways that they can manage their symptoms. For example, the handler could be accompanied by a person who is aware of the individual's needs. While the friend may not be able to detect an issue the way a Service Dog would, they would be able to support them while it happens and direct them to the proper supports. This gives the handler the opportunity to be without their Service Dog, but have support if need be.
When In Doubt, Stay with the Service Dog
In more serious cases, if a handler is unable to bring their Service Dog to a certain location, but can't function without them, it's recommended that they send somebody to go run the errand instead. The handler can stay in the presence of their Service Dog, while a friend can get the task completed for them.
Get a Service Dog ID for Confidence
Should a handler not feel confident enough to bring their Service Dog to specific locations, they may consider registering their Service Dog and purchase a Service Dog ID as well as a Service Dog vest. While it's not a requirement, some individuals feel more confident bringing their Service Dogs along if it is visibly marked as a Service Animal.
The Handler must Decide
Ultimately, except in extreme cases, it's up to the handler to decide whether or not they bring their Service Dog with them out and about. The Americans with Disabilities Act (ADA) ensures that the majority of public places allow Service Dogs. Nonetheless, every handler should have a plan in place for the case they run into a scenario where their Service Dog is unable to accompany them.

Latest Posts
How ESAs Help Seniors in Assisted Care Living Facilities
There's something about a wagging tail and a furry face that lights up the atmosphere and brings people together. Dogs and cats can brighten up a room. But, perhaps more importantly, they can heal. This healing factor is why emotional support animals can help seniors in assisted living facilities. What is an Emotional Support Animal? […]

Can I Take a Service Dog to College?
Service dogs are not just for the visually or hearing impaired individual. Service dogs have lent a helping paw to individuals with a broader range of physical and psychological conditions. But what if you are a student and need a service dog? Will colleges allow dogs on campus and into the classroom? Read on for […]

Service Dogs for Mobility Issues
For people with mobility issues, a service dog can provide life-changing help. This assistance animal will help with daily tasks, like retrieving items, helping with balance, or opening doors in public places that would otherwise be of great difficulty for people with mobility issues. A service dog that is specialized in mobility issues suffered by […]